Join us for InnoviaCon 2024
May 16-17, 2024 | Denver, CO
Our free Innovia Customer Conference is now known as InnoviaCon, click on the logo below to learn more and sign up for our 2024 event.

Breakout Session Slides
Customer Conference Sponsors
We are grateful for our Third Party App (ISVs) partners who sponsored the 2023 Innovia Customer Conference. Their solutions are designed to help you get even more out of your Business Central investment.

AvidXchange is a leading provider of accounts payable ("AP") automation software and payment solutions for middle-market businesses and their suppliers. AvidXchange's Software-as-a-Service ("SaaS") based, end-to-end software and payment platform digitizes and automates the AP workflows for 8,800 businesses, and we have made payments to 965,000 supplier customers of our buyers over the past five years.
Learn more at avidxchange.com

Accept payments across your eCommerce, point of sale, and accounts receivable channels directly in Microsoft Dynamics 365 Business Central / NAV with Versapay's ERP payment solution. Say goodbye to fragmented systems and stale data with all your payment operations now in one place.
Accept payments from any channel & automate e-invoicing

Securely collect and process eCommerce payments

Equip your customers with a 24/7 self-service portal

Automate AR tasks & collaborate with customers over the cloud

Learn more at versapay.com

C5 Insight's mission is to forever change how organizations collaborate with colleagues, customers, prospects, and partners through the application of The LUCK Principle™, resulting in improved profitability for business and improved value for customers.
Learn more at c5insight.com.

Authorization software for Microsoft Dynamics
Security and control of your Microsoft Dynamics environment with authorization software.

With standard Dynamics you do not have insight into which user has which rights and who can change what. With Authorization Box, Field & Dataset Security and Mandatory Fields we offer support for the full cycle of authorizations: design, build, manage and monitor.

This allows you to be compliant and risk-aware and the software reduces internal risks. You are 'in control' of your own organization.
Learn more at 2control.com

Altec's powerful document management solution DocLink helps companies go paperless and automate workflows, streamlining vital business document processes. By digitizing ALL documents, companies can better manage their data in every department – AP, AR, HR, legal, IT and more. The benefits are tangible: improved access, visibility, and control;accelerated approval cycles;missed deadline elimination;and human error reduction. DocLink's seamless Dynamics integration ensures that documents can securely be captured, created, processed and approved by anyone, from anywhere. Ultimately, DocLink enables companies to spend less time managing their data, resulting in significant cost savings and improve processes for employees, customers, and suppliers.
Learn more at altec.com

Avalara, Inc, a leading provider of cloud-based tax compliance automation solutions, helps businesses manage sales and use, excise, GST, VAT, communications, lodging, and other tax types, across the U.S. and abroad.
Learn more at avalara.com

Since 1991, Barcom has been recognized as a leader in hardware and software solutions for automated data collection applications in manufacturing, warehouse and distribution environments. Barcom's engineers, programmers and help desk representatives partner with your IT resources from site analysis to post-implementation support to bring you the accuracy, reliability, and efficiency you need to meet your business objectives.
From barcoding and RFID to fixed industrial scanning and machine vision, we can create a system that gives you greater visibility and insight into your inventory and assets. This is accomplished by using tools that provide real-time data on location, quantity and status of materials moving through your factory or warehouse. This information allows workers to find inventory faster, achieve quality and inspection milestones, reduce errors, and make informed decisions that will help control operating costs and increase profits.

Our hardware solutions integrate seamlessly with Microsoft Dynamics 365 Business Central, enabling you to improve processes without having to re-build your existing system or having to spend a lot of time training your workforce. Whether you're looking to improve the picking and packing process, reduce errors on the production line, or increase quality performance on inspections, we have the solution that fits your unique requirements.

If your organization is interested in optimizing operations in areas such as quality assurance, inventory tracking or asset management, we can help. Our barcoding, machine vision, industrial printing and RFID technologies can help you streamline workflows and achieve greater efficiencies across the board.

Learn more at barcom.com

Cavallo is the best order management platform in the world for Microsoft Dynamics 365 Business Central. Our products ensure every order is processed exactly how you want. Cavallo's flexible, no-code workflow engine is easy to configure and guides orders from all sources (e.g., eCommerce, EDI, CSRs) through tailored step-by-step processes while ensuring that gross margin targets are always enforced. Deep automation (e.g., invoicing, POs, pick tickets) enables tremendous order throughput and labor efficiency. Cavallo's order entry module provides advanced capabilities such as unmatched inventory visibility, SOP-to-POP links, audit trails, and integrated approvals. With these rich features and rapid deployment, Cavallo's customers enjoy an unbeatable ROI as they reach their full potential.
With Cavallo's solutions, you'll gain:
100% visibility into every order, invoice, quote, and return

More orders, revenue, and profits

Happier customers and employees

Peace of mind
With two decades of experience making hundreds of customers more profitable and a world-class support team with an NPS score of 95, Cavallo is the best software platform to supercharge your business.

Learn more at cavallo.com
The Celigo platform is a world-class integration platform as a service (iPaaS) that allows IT and line of business teams alike to automate both common and custom business processes, enabling the entire organization to be more agile and innovate faster than competitors.
Learn more at celigo.com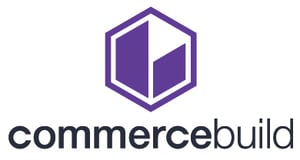 commercebuild offers ERP-integrated eCommerce and customer portal solutions for Microsoft Dynamics 365 Business Central users at an affordable price, for any size business, with fast and fixed-fee implementations.commercebuild's always-on SaaS platform uses the latest cloud-based technologies integrated directly with your ERP data to quickly build stunning user-friendly eCommerce webstores allowing customers to purchase 24/7/365. Customers Portals are built in 24 hours and an eCommerce webstore in as little as 30 days.
Since 2006, commercebuild has helped hundreds of B2B and B2C businesses drive new revenue, reduce customer inquiries, save on admin costs, all while maximizing their ERP investment.

Learn more at commercebuild.com

We empower finance teams of all sizes using Business Central / NAV that are tired of dealing with paper and non-value-added activities. We help them eliminate manual tasks by up to 90% while increasing transaction accuracy, enhancing financial controls, and improving cash flow. With 30 years of industry and product experience, we have Built Inside Business Central solutions that use advanced OCR and intelligent logic to provide flexible, affordable tools to optimize your financial processes.
Learn more at continia.com

Welcome to Cosmos – The first (and only) reporting, analytics, and data management solution born in the cloud and built specifically for Microsoft Business Central. Cosmos provides users with a platform for immediate, secure data access, saving you time and allowing you to make data-driven decisions from anywhere, anytime, on any device. With Cosmos, reports are easy to create and lightning-fast, and the burden of on-premise system upkeep is non-existent. Cosmos has you covered whether you're looking for core financials, operational reports, robust dashboards in Microsoft Power BI, or all of the above.
Learn more at cosmosdatatech.com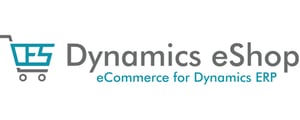 Dynamics eShop offers a powerful, all-in-one cloud eCommerce and Payment solution that provides full functionalities to successfully setup a Webstore, Portals, Credit Cards or ACH for your business. Built to provide 100% integration in real time with Microsoft Dynamics 365 Business Central, allowing accurate order, cash, inventory, and price management.
Learn more at dynamicseshop.com

Dynamicweb offers an award-winning eCommerce Suite, enabling businesses to deliver modern customer experiences and accelerate their digital strategies with a unified platform for eCommerce, Content Management, Product Information Management (PIM) and Digital Marketing with seamless integration to Microsoft Dynamics 365 Business Central and NAV.
Dynamicweb's 200+ employees in offices all around the globe are proud to support well over 4,000 customers, which include leading brands like Unilever, Winnebago, L'Oréal, Flying Tiger, and Toyota. Built on Dynamicweb, our customers are empowered to build lifelong customer relationships, increase revenue and grow their brands.

Learn more at dynamicweb.com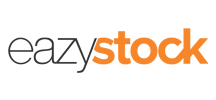 EazyStock is a cloud-based inventory optimization solution for small and mid-sized businesses. The software integrates with your existing NAV or Business Central ERP using a pre-built connector.

EazyStock is the perfect solution for wholesalers, distributors, manufacturers and retailers looking to optimize their inventory management with features such as automated demand forecasting, replenishment execution, multi-location planning, seasonality, supplier management and more.

The solution helps you improve your forecasting accuracy, eliminate surprise stockouts, increase your service levels and overall save both time and money – leaving you free to focus more on expanding your business in new ways. Adding EazyStock to your NAV or Business Central ERP gives you more time to reduce your obsolete inventory, source new suppliers, and expand your product portfolio and customer base.

EazyStock is developed and supported by Syncron, a leading provider of inventory management solutions for 20+ years and trusted by leading global brands in 100+ countries around the world.

Interested in seeing what EazyStock can do for your inventory? Our team is offering a free Stock Health Analysis to demonstrate the ROI that our solution would bring to your business. We'll upload your data and produce a report including: your inventory health and future potential, a sales volumes profile, a risk of runout report, an excess stock report and your personalized target service level curve.

Stop by our table, find EazyStock on AppSource, or contact your Innovia Consulting rep to get started!

Connect, forecast, optimize, and order – with EazyStock!
Learn more at eazystock.com
eOne Solutions is the leading author of innovative no-code integration and migration tools for financial ERP, CRM, helpdesk, marketing automation, expense management applications, and more.
Trusted by over 20,000 companies globally, eOne provides configurable and scalable solutions that allow companies to increase efficiency, say yes to specific requirements, and future-proof their integrations. Whether you need to truly integrate (generate new data at the right time) or display it as a "virtual" resident of the system, eOne has you covered with both SmartConnect and Popdock.
Build your next integration without a developer.
Learn more at eonesolutions

iDynamics is a Spain-based and global ISV referent focused on delivering the #1 app in the market to manage commissions for Business Central. iDynamics Commissions is helping companies in 16 countries and more than 400 customers to optimize, streamline and reduce errors when calculating, structuring, automating, and settling commissions.
iDynamics is part of Aitana management, one of the major technology groups in Spain with 11 offices and more than 330 employees, with 35 years in the market is a top player Microsoft Gold partner in Europe.
iDynamics is a customer-centric ISV, with the fastest person-to-person customer service. We work closely with partners to provide specific solutions to specific painful situations.
Since 2020 iDynamics Commissions has become the referent when managing commissions, offering an ROI of 60 days average, increasing the productivity, transparency, and reducing errors of hundreds of financial & sales teams.
Learn more at idynamics.com

insightsoftware turns financial and operational data into a 360-degree view of the financial reporting lifecycle for better business outcomes that drive growth and ROI. Through turnkey reporting, BI, and budgeting solutions such as Jet Reports, Jet Analytics(Cloud), and Bizview for Dynamics;insightsoftware provides real time access to data-driven insights and overviews to help you make more informed business decisions with your data.
Learn more at insightsoftware.com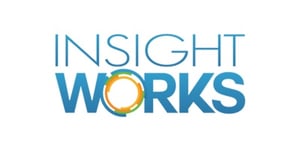 Insight Works is a global leader in productivity solutions for manufacturers, distributors, and supply chains, offering end-to-end software applications ranging from procurement and warehouse management to manufacturing and shipping. Products include mobile warehouse data collection, shop floor data collection, inventory management, integrated shipping, scheduling, and more. Insight Works is headquartered in Canada and boasts a European presence in the Netherlands and remote offices in the U.S. Its products are distributed by a global network of Microsoft Partners, including Innovia.
Learn more at dmscompanies.com
iSolutions is an expert at finding the most simple and effective solutions to help your company navigate the confusing world of credit card payments. With iSolutions payments, you can accept card payments right inside of Microsoft Dynamics without the need for additional software or gateway accounts. It takes just minutes to set up, provides PCI compliance, and we even have next-day funding with Level 2 and 3 processing, ensuring you get the best possible rate. Our all-in-one platform provides seamless integration and cutting-edge security to help you run your business better.
Learn more at isolutionspayments.com

KwikTag by enChoice leads digital transformation as the system for AI-powered invoice capture and workflow automation. KwikTag helps organizations go paperless with intelligent AP automation and document management with Microsoft Dynamics ERP systems integrations.

With 20+ years of experience in the Dynamics community, KwikTag offers AP automation solutions for Dynamics GP and Business Central that provide a completely digital, touchless workflow for payables and purchasing related invoices - from invoice capture to transaction creation. AP automation with KwikTag minimizes data entry, saves time, and increases efficiency with the ability to get started faster than ever.

Learn more at kwiktag.com

Lanham Associates® creates supply chain software that improves customers' business processes by streamlining operations, cutting costs, and increasing overall productivity.
The Lanham solutions span demand planning, EDI, shipping, receiving, on-the-water inventory tracking, and warehousing. Since they share the same user interface, document structure, business logic and storage as Microsoft Dynamics 365 Business Central, the apps enable a quick start-up while delivering a much shorter time-to-value than similar automation options.

Available as extensions for On-Premises, Subscription, or BC Online implementations, Lanham solutions are designed to work together so you can start anywhere and grow, based on your needs.
Learn more at lanham.com

Netstock is a leading supply chain planning software company trusted by more than 2,200 customers globally to optimize their planning. The Netstock cloud-based solution synchronizes demand and supply insights with Enterprise Resource Planning (ERP) platforms, providing superior supply chain visibility with enhanced analytics. Enabling organizations to unlock operating cash, respond rapidly to change, make faster supply chain planning decisions and offer exceptional customer service, businesses can recognize a Return on Investment (ROI) from day one of implementation.

Learn more at netstock.com
Primo Payday is the integrated payroll solution for Dynamics 365 Business Central.
Learn more at primopayday.com

Sana Commerce is an e-commerce platform designed to help manufacturers, distributors, and wholesalers succeed by fostering lasting relationships with customers who depend on them. How? By making your SAP or Microsoft Dynamics ERP and e-commerce work as one.
Learn more at sana-commerce.com

SPS Commerce is a leading provider of full-service cloud solutions for our 3,000+ Microsoft Dynamics customers, including automated EDI, eCommerce, Marketplace, Assortment, and point-of-sale analytics visibility. Our unique blend of Microsoft experience, technology, people, and processes leverage the world's largest retail network, allowing our Microsoft customers to focus on supporting their business.
Learn more at spscommerce.com

TrueCommerce is the most complete way to integrate your business across the supply chain, integrating everything from EDI to inventory management, to fulfillment, to digital storefronts and marketplaces, to your business system and to whatever comes next. That's why thousands of companies across various industries rely on us.
TrueCommerce. Do business in every direction.

Learn more at truecommerce.com
Venue
This year, we are headed to the gorgeous Scottsdale Plaza Resort & Villas in Arizona!