Get your Microsoft Dynamics NAV ERP Back on Track
with a Reimplementation
Are you constantly fighting with your Dynamics 365 Business Central or NAV system? Have you thought about an upgrade but have a highly modified system that makes that thought a little frightening? In either case, a BC or NAV reimplementation may be the right choice for you.
If you're in this situation, you likely had a bad experience implementing Microsoft Dynamics NAV or Navision. If so, we are sorry; we know it is incredibly frustrating to invest that much time and money for a system that did not do what you needed it to do. We have heard from countless companies in the same situation as you who wanted a way out and a fresh start.
If your system is in bad shape, we are here to tell you it's not over. A reimplementation may be the right fit for your business to reach the ERP system you've always wanted. In the sections below, we'll help you understand what a reimplementation is and how it helps your business get back on track.
How Do I Know If I Should Reimplement or Upgrade?
The first question to ask before you get started with a reimplementation is if you can upgrade your system instead. In the video below, we go through the criteria you should consider when answering this critical question.
If, after reviewing the video, you decide an upgrade is a better fit, feel free to learn more on that page.
Otherwise, let's continue exploring reimplementations together.
What Is a Reimplementation?
Simply put, a NAV reimplementation is a redo.
We help you identify what you want your system to be able to do
Then we set up an action plan to help you achieve these goals
We backup your old data
We configure a new system that meets the objectives you set
And then we relaunch your ERP together
This approach gives you the best of both worlds; you get a fresh start while keeping the data you need from your old system. Just as importantly, you get rid of the data you don't need.
What Can I Achieve with a Reimplementation?
When done right, a reimplementation can transform the way you do business. That's because it takes a core system that processes the most critical data in your business and makes it work for you. As a result, you see happier customers, faster processes, and so much more.
But don't take our word for it.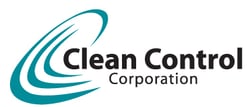 Clean Control implemented Microsoft Dynamics NAV to streamline warehouse processes but didn't get the results it was hoping for. After connecting with Innovia Consulting, the team decided to reimplement their system. As a result, they were able to:
Move from reconciling items shipped to inventory at the end of the day to real-time visibility and tracking.
Adapt to increased demand during the COVID-19 pandemic by implementing multiple product recipes.
Fully launch their ERP and get their entire team together in one system.
How Much Does a NAV Reimplementation Cost?
While we wish we could have a one-size-fits-all answer to this question, we simply can't. Many factors go into the cost of reimplementing your system, including your system's age and how many customizations and add-ons you have. For a precise estimate, we recommend scheduling a planning engagement. This thorough assessment of your current setup gives us the insights we need to make the best recommendations for your ERP journey.
Learn what goes into a planning engagement in the video below.
While it is a paid service, a Planning Engagement actually saves you money. By taking a deep look at your system, we help you identify customizations and add-ons that can be replaced with lower cost options or, in some cases, with built-in functionality you didn't know existed.
Why Wait? Let's Get Your System Back on Track!
At Innovia, we seek to be a partner you can trust. A partner that follows up on the promises that we make. A partner that listens.
We're ready to listen to your story. Let's find out what is causing your ERP headaches so we can reimplement it in a way that addresses your most critical needs. Innovia is committed to doing the job right, and if for any reason you don't think we did so, we'll make it right.
Don't settle for a system you can't use; there's no reason to be held back any longer! You can call us anytime at 800-834-7700 or email us at sales@innovia.com to start the conversation.
Already Know When You're Free?

Let's Discover What Reimplementation Can Do for You

Schedule a call with Steve to learn how easy your reimplementation process can be!