Are you getting the most out of your Business Central / NAV system? Are you encountering organizational inefficiencies but don't know how your Microsoft solutions could solve your problems? Our Tune-Up training package brings experienced Innovia experts to your front door for a deep-dive review of the ways Business Central or NAV environments can be optimized for peak performance.
So, What is a Tune-Up?
The Tune-Up offering from Innovia is a two-day, onsite training session for Microsoft Dynamics BC/ NAV users. The scope of this engagement includes the following:
A pre-visit planning call

System navigation Training

50 useful tips you may not know

Role Center personalization*

Internal User Group - Ongoing training is key to getting the most from your system. Innovia can help you launch an internal user group that will be fun and fruitful. Innovia will help craft the first few agendas, lead the first two meetings, and from there you should be off to the races!

Screen Personalization* - Get your home screen feeling more like home! Learn how to get the tasks you perform most frequently at your fingertips and cut down on keystrokes

Reporting options review

Useful tools for self-study

Security review to address current user permissions and identify where best practices should be used

Review Best Practices for using NAV/BC

Post-visit recap report
*No custom development is included in this engagement. Screen personalization is limited to two screens per department and three departments
Frequently Asked Questions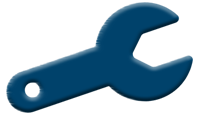 When Would a Tune-Up Come in Handy?
It has been at least two years since your last major project with Innovia

You have never had a project with Innovia

You have new team members that need to be brought up to speed

You had a team member leave or retire and suffered a loss in tribal knowledge

You want an affordable way to provide training and development to your team
How Much Does this Cost?
The Microsoft Dynamics Tune-Up Training Course is a fixed fee of $4,995. The cost of travel time and expenses, if applicable, are not included in this price and will be billed separately.
But wait, there's more!
The cost of this engagement has no limit on the number of team members that participate, so plan to bring your whole team and maximize your training investment
Can we Hold a Tune-Up Training Virtually?
Our own experience with live virtual training and feedback we have received from our clients indicated that there are significant distractions in a virtual environment, such as checking emails and multitasking. We believe you and your team will benefit more from this engagement being held in person. If you would like to discuss this meeting being held virtually, please get in touch with your Customer Success Manager.
Will you be Recording this Training?
Innovia Consulting will not be recording the training class. If you would like to bring your own equipment to record this meeting, you are welcome to do so.
Are you ready to get your system's engine purring? Then sign-up for your Tune-Up today by contacting your Customer Success Manager or filling out the short form below.