Understanding the Cost of your
Microsoft ERP System
Our most frequently asked questions involve the cost of implementing and maintaining a Microsoft ERP solution. You may be looking to maintain your Microsoft Dynamics NAV system or are considering making the switch to the newer Microsoft Dynamics 365 Business Central. Either way we want you to know that we've got your back. We get it, investing in an ERP system is a huge decision for your business to make. It can be time consuming and expensive if not done correctly. However, if it is done properly you will experience greater productivity and money saved at every level of your organization.
At Innovia, we strive to be a partner you can trust for all of your Microsoft Cloud needs. So we made it our goal to help you understand what it takes to get your ERP system up and running and working for years to come. This page offers a quick overview of both our pricing structure and Microsoft's so you can get a better idea of how much it will cost to run Microsoft Dynamics. We have organized this page by solution so simply scroll to the sections that are relevant to your business needs. Please follow any associated links to get even more information relevant to your solution.

So what are Innovia's Rates?
Our rates are divided into three main categories. The first is our standard hourly rate, the second is reduced rates by buying hours in bulk, and the third category is a list of hourly rates for business done outside of standard business hours.
Standard Rates
Innovia's standard rate is $275/hour and is incurred for any work completed during our standard business hours. These hours are Monday - Friday from 7am - 6pm CST. Please reference our "How We Do Business at Innovia" document for more detailed information on the Innovia Consulting rates and billing policies.

Prepaid Service Hours
To get the most bang for your buck we recommend purchasing a block of hours. The cost per hour is significantly lower than our standard rates and your hours never expire. Please reach out to your Customer Engagement Specialist to order prepaid service hours. Don't have an Innovia rep? Please contact us by phone at 800.834.7700 or by email at sales@innovia.com. We would be happy to get you more information about our rates.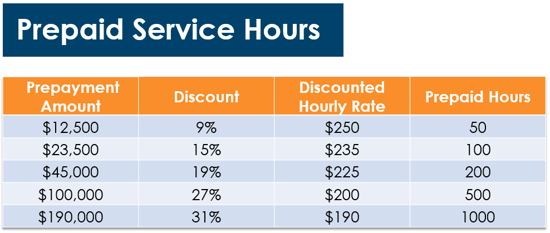 After Hours Rates
For work planned outside of standard Innovia hours you will find the following after hour rates.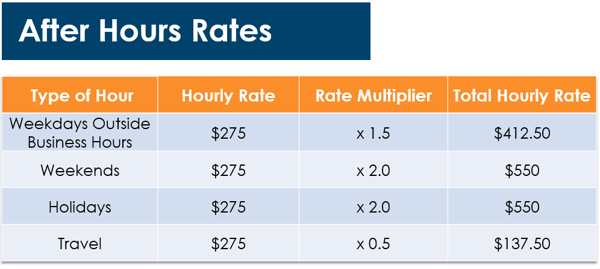 How Much Does Business Central Cost?
Microsoft Dynamics 365 Business Central takes advantage of the latest in Microsoft innovation and is designed with you, the end user, in mind. Microsoft has taken several steps to making the cost of their system affordable to businesses of any size. Below is a breakdown of the main cost considerations when investing in either a new system or an upgrade.
User Pricing
Business Central (BC) is billed as a monthly subscription. There are three different types of users for BC. The first two are called Essentials and Premium users. These users have full access to most if not all of the functionality of your system. Premium users have access to even more functionality such as manufacturing and service management. The third type of user is called a team member and has limited access to the Business Central system. The pricing for these three types of users is as follows.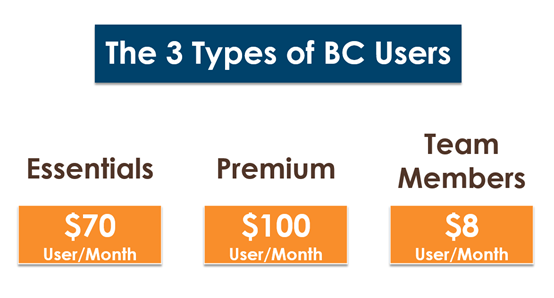 See what features are available for Essential and Premium Users by following the link below.
Planning Engagement
An important step in our process is what we call a planning engagement. The planning engagement is a thorough assessment of your current setup where we evaluate how it was constructed, how efficiently it works and what areas could be changed. Our goal is to help you identify areas where you could find a more affordable option to meet your needs (in most cases via an ISV partner) and see if there is any functionality that you simply don't need.
A planning engagement is needed if you are upgrading from NAV, switching partners or both. For Business Central there are three different options for a planning Engagement. For a planning engagement done remotely we charge $2,000 and for an on-site visit planning engagement we charge $10,000. We also offer our standard Microsoft Dynamics NAV upgrade planning engagement which includes a closer look at your current Dynamics setup for $35,000. Take a look at these sample planning engagement documents to give you an idea of what information we evaluate in a planning engagement.
Implementation Cost
After your Planning Engagement is completed you will move along to the implementation phase. For most companies we are able to provide a fixed fee engagement. Based off your needs we typically offer two different implementation packages. The base package with standard functionality costs $40,000. The extended package features additional functionality that is useful for manufacturing companies and runs for $75,000. The results of your planning engagement will give us the information we need to suggest the right package for your business needs.
Upgrading to Business Central from NAV
If you are looking to make the switch from NAV to Business Central then you will need to do an upgrade or a re-implementation. The cost of upgrading to BC (as will any NAV upgrade) is going to depend primarily on two key factors.
What version you are currently using

The amount of customization in your existing system
A Planning Engagement will help us give you a more precise quote, but to get a general idea of pricing please see our help article on the cost of NAV Upgrades

How Much Does Microsoft Dynamics NAV Cost?
Before we started calling it Business Central, Microsoft called this software NAV. Many of our clients still use NAV and we are more than happy to help you with all of you Microsoft Dynamics NAV needs. The pricing structure of NAV is a little different so we will explain that in more detail below.
User Pricing
The price per named user for Microsoft Dynamics NAV is $2800.
Annual Maintenance
Each year you are required to pay an annual maintenance (aka as an Annual Enhancement) fee for the continued use of your NAV system. Microsoft calculates this number based on 16% of the software value held by any particular company. This is the total amount of Users, Tables, etc. that any company holds up until that point and is reflected in a company's Protected List Price or PLP. The NAV Administrator for your company can log into PartnerSource at any time and look at a quote for your Annual Maintenance Renewal. This provides a breakdown of what your annual maintenance will cost.
Upgrading to a Newer Version
The cost of upgrading your Microsoft Dynamics NAV system is going to depend on two key factors.
The age of your current system
The amount of customized on your current system
Please see our NAV Upgrade Cost help article to get more specific information on the cost of a NAV upgrade.
Planning Engagement
If you're new to Innovia we recommend scheduling a planning engagement. This engagement helps our team understand your business and your system. Our experienced team will audit your current setup and learn everything we need to know about your business so we can help you get your system where it should be. Our goal is to help you identify areas where you could find a more affordable option to meet your needs (in most cases via an ISV partner) and see if there is any functionality that you simply don't need. By understanding your system and your business you will find that we will be able to offer insights tailored to the specific needs of your business.
This engagement costs $35,000.
Re-Implementation
If your system is beyond repair we will recommend a re-implementation. Simply put, we reinstall your system from scratch. As part of this engagement we take a closer look at your existing system to identify ways where we can help you save money and improve efficiency in your system. Learn more about our re-implementations here.

Microsoft Cloud Solutions
One of the best ways to truly gain an edge with your ERP system is to connect it with more of the software you use across your business. As one of the largest software companies in the world, Microsoft has a whole suite of options to help you solve any business problem imaginable. Best of all, Innovia can help you get started and provide support for these cloud solutions.
Microsoft 365 Pricing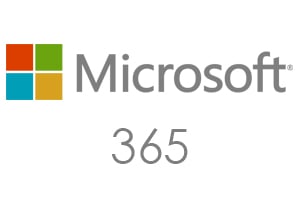 To get the most out of your system you will want to connect your Microsoft 365 subscription. Don't have one? We are able to provide you with a subscription backed by both Microsoft and the support team at Innovia.
Microsoft 365 is available in several packages with different price points and options for apps and services. The most popular of these options is Microsoft 365 Business Standard. This package costs $12.50 / User/ Month and comes with all of your favorite Microsoft apps and cloud services such as Sharepoint, Microsoft Teams and OneDrive. This package was recently renamed from Office 365 Business Standard.
If you need more security for your business then we strongly recommend Microsoft 365 Business Premium. This combines the power of Microsoft 365 applications with top notch security from the biggest software company in the world.
Microsoft 365 Business Premium is $20 / User/ Month. Please note that our team has licensing experts who can frequently find you special deals to get more out of your Microsoft 365 subscription. Please feel free to contact us anytime to learn more about these special offers.
Azure Pricing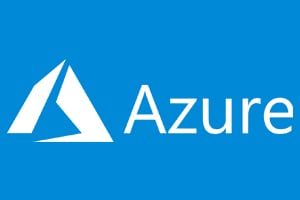 Azure is your source for all your cloud infrastructure needs. To get an estimate of the cost for your business you can reach out to our team who would be happy to help you figure out what your business needs. You may also find a price calculator on Microsoft website by following this link.
We are also proud to announce that we are now certified for the Azure Government Cloud. Please follow the link below to see if you qualify
Have Other Pricing Questions?
We would love to help! Please contact your account rep today to have your specific pricing questions answered. Don't have an Innovia rep, you can call us at 800-834-7700 or email us at sales@innovia.com to learn more about Innovia and Microsoft's pricing. We look forward to hearing from you.