Nothing's worse than stocking something you can't sell. You're stuck paying the storage price and have your value tied up in that item. If this happens, again and again, it may be a system problem.
With Microsoft Dynamics 365 Business Central, you can use smart inventory tracking tools to track what's moving, what's not, and what shouldn't be coming back to your warehouse. Start making more data-driven purchasing decisions today!
As a distributor, shipping is where the magic happens, but if your team has to move data between one financial system and another system that handles shipping, you might be risking errors and slowdowns.
With Microsoft Dynamics 365 Business Central, your shipping is integrated into your ERP, so your days of manually transferring data or using other error-prone methods (like pen and paper) are over!
Let's face it: Reports are both essential and often time-consuming. This means you're forced to pay for someone to be manually manipulating data around to generate the metrics you need instead of building value.
What if, instead, you had easy access to the reports you needed to make informed business decisions from across your business, quickly and easily. With data at your fingertips and limitless report options, Business Central has you covered.
Dynamics ERP for
Wholesale Distribution

Delivers!

As a wholesale distributor, you know about scale. It's just how you operate every day. Getting your products from manufacturer to retailer or end-user is a complex process with a multitude of variables that change in real-time. All this data can be difficult to track. That's why you need an ERP solution to help you keep up.

When you are comparing options, Microsoft Dynamics 365 Business Central (previously known as NAV) is a premier choice of wholesale distribution software. Providing unparalleled flexibility to meet your unique business challenges, Business Central allows you to analyze every aspect of your business that is important to you, including costs, revenue, sales orders, warehousing, and shipping. In the face of constantly rising customer expectations, global competition, and tight margins, Business Central lets you find real answers in the mountain of data you are generating so you can adapt faster than your competitors.
Your Data ... All Together and in Real-Time
Business Central transforms the way you run your operations. By linking employees, products, and information in one place, it streamlines every process and workflow. It lets you connect the entire distribution process – purchasing to inventory to shipping – with built-in traceability and compliance, which translates into increased productivity and larger earnings for you.
With a Business Central/NAV system set up by Innovia to meet your individual needs and paired with the right ISV solutions, you will gain the supply chain, logistics, and financial management tools you need, such as:
Optimized Order Processing, Synced with Product Availability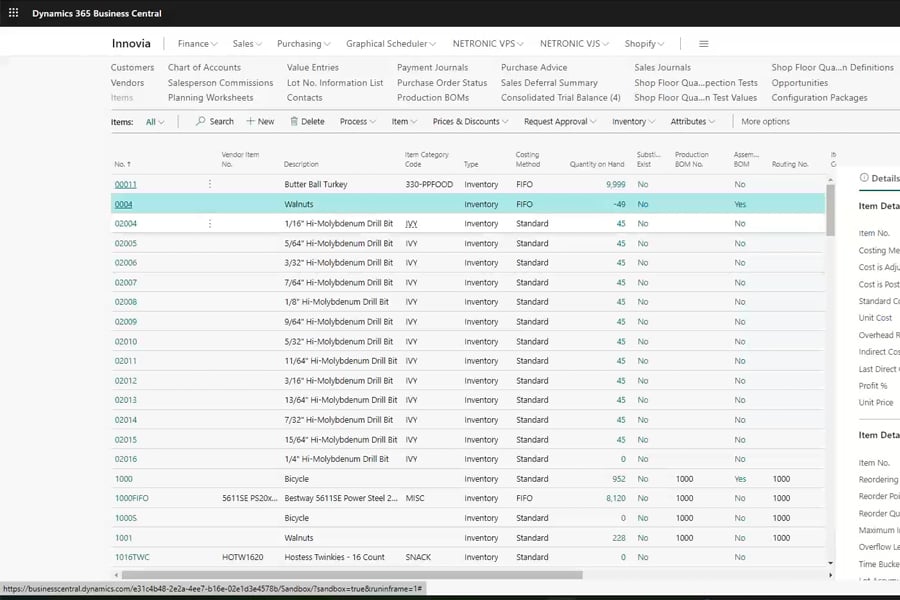 Automated Purchasing & Electronic Invoicing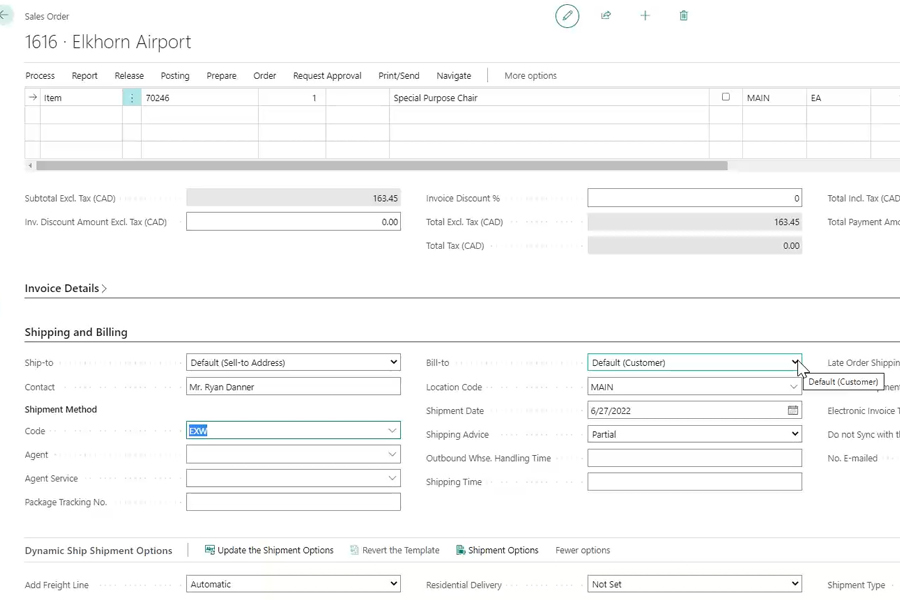 Track Item Availability by location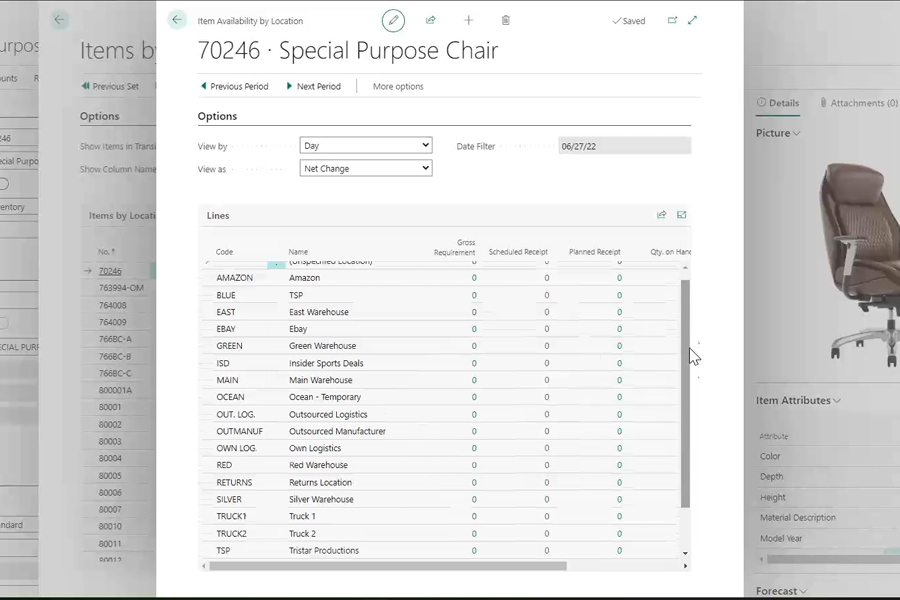 Streamline Efficiency with Picking Instructions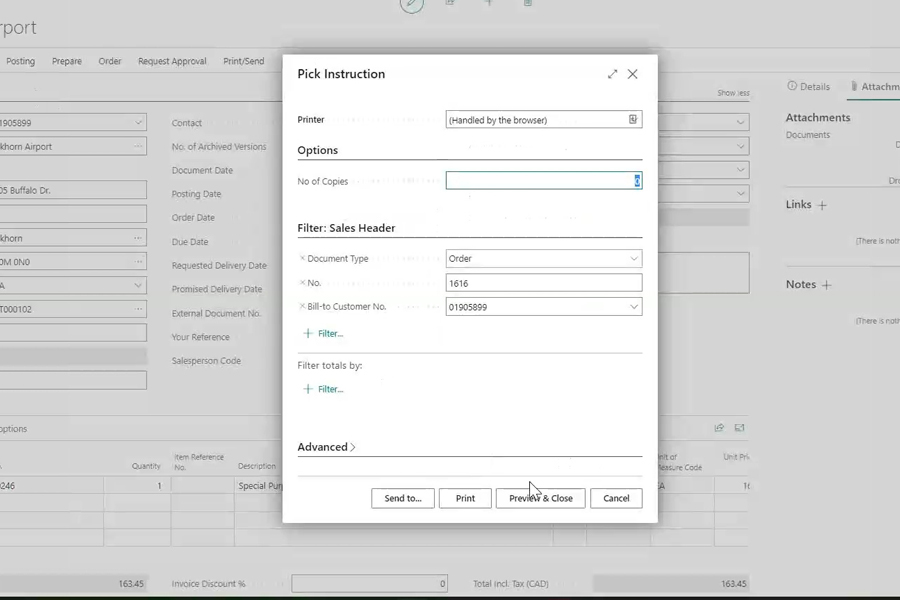 With a Business Central/NAV system set up by Innovia to meet your individual needs and paired with the right ISV solutions, you will gain the supply chain, logistics, and financial management tools you need, such as:
Optimized Order Processing, Synchronized with Product Availability
Reliable Forecasting
Automated Purchasing & Electronic Invoicing
Integrated Shipping & Labeling
Clear Just-in-Time Cross-Docking and Dropshipping
Real-time Inventory Tracking and Inventory Requirement Predicting
Business Central makes it easy to take control of your data and your financial outlook. Better inventory management means you can focus on growing your business and not get stuck trying to figure out what the data is telling you.
Distributors Like You Are Saving Big!
You Don't Have to Be an IT Expert!
You might be thinking, "That sounds great, but I am not an ERP software expert. How can I get this implemented?"
One of the unique advantages of a Business Central or NAV system is that Microsoft does not sell it directly to consumers and leaves you scrambling to figure out how to use it. Microsoft Partners like Innovia Consulting bring the product to you and provide expert-level support during implementation and as your team uses the system. We help evaluate your business needs against the product's feature set and tailor it specifically to meet your needs.
You will also find as you look into ERP systems more that Innovia specifically knows wholesale distribution. We have worked with a wide range of clients in this industry and know the top factors you are looking for and, perhaps, might even suggest areas that you have not considered yet that are crucial to your business. Our wholesale distribution clients have seen spectacular results, such as:
Tighter Inventory Control
Simpler and More Accurate Reporting
More Rapid Responses to Change
Reduced Inventory Obsolescence
Less Dead Stock
Improved Labor Productivity
Reduced IT Costs
Improved Security
We've Got Your Back at Innovia
You're one of a kind in a fragmented industry. We're well aware of it. That's one of the reasons we spend time learning everything about your business. We've been a preferred Microsoft Partner since 1984 and tackle an average of 25 Business Central/NAV projects a year. We know how to make Business Central work for you.
Contact us to see how your Microsoft ERP system and a partner who knows your industry can help you grow!
Or by phone at 800-834-7700.
Ready to Discover What Business Central Can Do For You?
Schedule a call with our team today to learn how you can do more with your manufacturing business in Business Central!