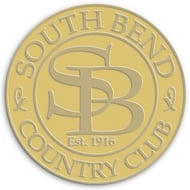 South Bend Country Club - Since 1916, the South Bend Country Club has been challenging golfers and entertaining families. The golf. The service. The cuisine. The facilities. The community. The fun. Those are all part of the rich tradition you will find there. SBCC is the perfect setting for golfers or anyone who wants to relax and enjoy natural lakes, lush marshes, and graceful willow trees for golf and a variety of other events.
Enabling Technology
Challenge
The South Bend Country Club was facing several technical issues that were making their day-to-day business operations very frustrating. They were experiencing frequent internet outages that would bring their business operations down with it. When they were experiencing an internet outage, they would lose everything from their point-of-sale system to phone and communications.
These outages were made worse by their previous partner and their inability to fix any of their problems.
"There was a complete lack of trust," says SBCC President Duke Downey. "We would have to call them several times a week because our system was down. They were slow to respond and would not tell us what they did. And in my perspective, often, nothing got fixed. And each service call was costing us a lot. I do not know how long we could have kept that up."
SBCC Business Manager Ashley Hughes knew they needed to update their over ten years old software, and their server was holding them back. Through her research, she determined cloud servers would be the best fit for their needs but faced pushback from their previous IT company, which wanted them to stay with a more costly on-premise server.
"I knew the future was in the Cloud, and I didn't want to deal with all the extra costs associated with an on-premise server, but [our partner] kept telling me no," said Ashley.
Seeking advice on how their system could be fixed, they reached out to Innovia Consulting for a system review.
Network Overhaul
"Upon review, we noticed three main issues holding them back." Explained Erik Zimmerman, Technology Consultant at Innovia Consulting. "Their infrastructure was outdated, their network was not configured correctly, and they were working with old software that was no longer supported."
"We started by reconfiguring their network correctly and setting up a firewall following industry best practices. This allowed us to connect them to Azure Cloud-based servers. With the new servers in place, we were able to update their old, outdated software with BuzClub, the new industry-specific business software they had been wanting. This new software could handle all aspects of their golf business, from accounting to POS (point of sale) for the restraint and clubhouse."
Lastly, Innovia worked with Ashley to select, install, and set up new desktop computers with Microsoft 365, printers, and wireless hotspots to help all the systems work seamlessly together.
A Partner They Could Trust
When asked about the results, Ashley replied, "We couldn't be happier. The Innovia team was always available throughout our upgrade to answer my questions and help when needed, even on the weekend. Erik went far beyond to help us source quality hardware at a competitive price and handled obtaining our domains from our previous partner."
Duke added, "We have complete trust in Innovia Consulting. Before, we were constantly running into problems, resulting in costly service charges. We have not run into any issues since working with Innovia and have been able to grow and train staff more quickly.
"It is easy to make statements like you are trustworthy and dependable, but if you really live by them, people will catch on and grab on to that. So often, it is tempting to make a fast quick dollar, but Innovia did not do that, and that is where trust comes from."
Do your servers need an upgrade to the cloud? We can help!
Call 800-834-7700 or click the link below to start a conversation.