It's true: the more data sources you have, the more scattered your data becomes. With accounting systems operating completely separate from manufacturing operations software, it's no wonder you have such a high lag time between job completions, shipments, and finance updates.
Don't solve this problem by throwing labor at it. Choose a system that incorporates Finance, Manufacturing, and Inventory Tracking in one convenient interface. Microsoft Dynamics 365 Business Central is built with the manufacturer in mind to keep everything you need together.
It's pretty simple to calculate the cost of a finished good when you take one component and transform it once, using every bit of raw material. But you and I both know that's not how this works in the real world ...
With Business Central, you can track costs throughout your production process, even if you store an inventory of semi-manufactured components or bring raw materials from separate purchase orders. With this solid data, you can confidently price your products to ensure the margin you need.
Every manufacturer has a different policy when it comes to when items should be replenished. Complicating the picture even more, different components often have different replenishment policies at the same company. It's no wonder an employee might get confused and produce something that doesn't have a current demand.
To correct it, don't replace the employee; replace the system! With Microsoft Dynamics 365 Business Central, you can set every component in your production chain to its own replenishment cycle, which is enforced by the Manufacturing module. Problem solved!
Handle It All with Dynamics ERP Implementations for
Discrete Manufacturing
If you are in the manufacturing industry, we know you have a full plate. Commodity price fluctuations, interest rate changes, and extensive government regulations can make it seem like you're trying to change a tire on a moving vehicle. Not to mention the fact that without fresh, real-time information you might be making your decisions in the dark.
That's where a Microsoft Dynamics 365 Business Central / NAV system comes in. This customizable, affordable ERP solution helps you gain control over every aspect of your business, from inventory to production to sales to shipping. It allows you to adapt to ever-present changes in the manufacturing industry and keep your margins up.
Business Central Is the ERP System of Choice for Manufacturers Around the Globe
Here are a few reasons why you should choose Microsoft Dynamics for Manufacturing:
Operations Management
There are a lot of factors going into your operations, and it's tough to find a solution that brings it all together. With Business Central, you can track your production with serialization, lot tracking, BOMs, routes, and work centers.
These features help you optimize your operations and keep your teams moving. Business Central even does warehouse management if you keep inventory on-hand.
Reporting and KPI Tracking
Business Central gives you the information you need, all in one place, with:
Intuitive, Easy-To-Use Dashboards
Advanced Planning and Scheduling
Processing, Packaging, and Shipping Details
Complete Quality Standards Compliance
Quick Product Identification
Centralized Document Management
Getting this data front and center has helped some of our customers achieve phenomenal results, such as
100% on-time delivery
Minimal downtime
Reduced labor and inventory costs
We've Worked with Manufacturers Like You Before! Here's What They Say ...
You might be thinking that you don't have the resources to implement a new system on your own. No problem! Business Central is sold and serviced by Microsoft Partners like Innovia Consulting. Innovia is a Gold-level partner specialized in Business Central / NAV. We take the time to understand your business, customize your system to your unique needs, and recommend and implement some of the best ISV solutions in the business that can extend your system functionality even more!
Industry-Leading Features
See all that you can do with Microsoft Dynamics 365 Business Central for manufacturers.
Full-Featured Bill of Materials (BOM) Functionality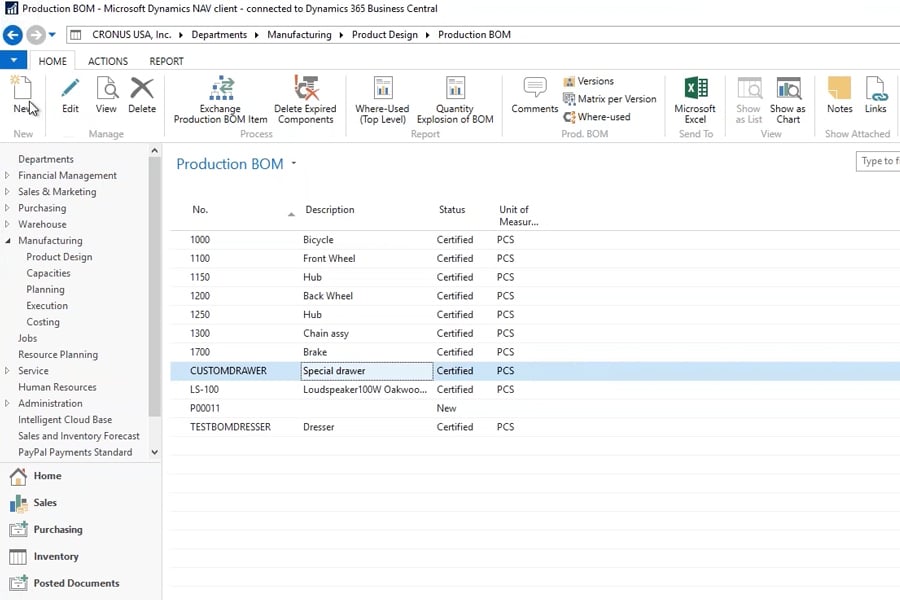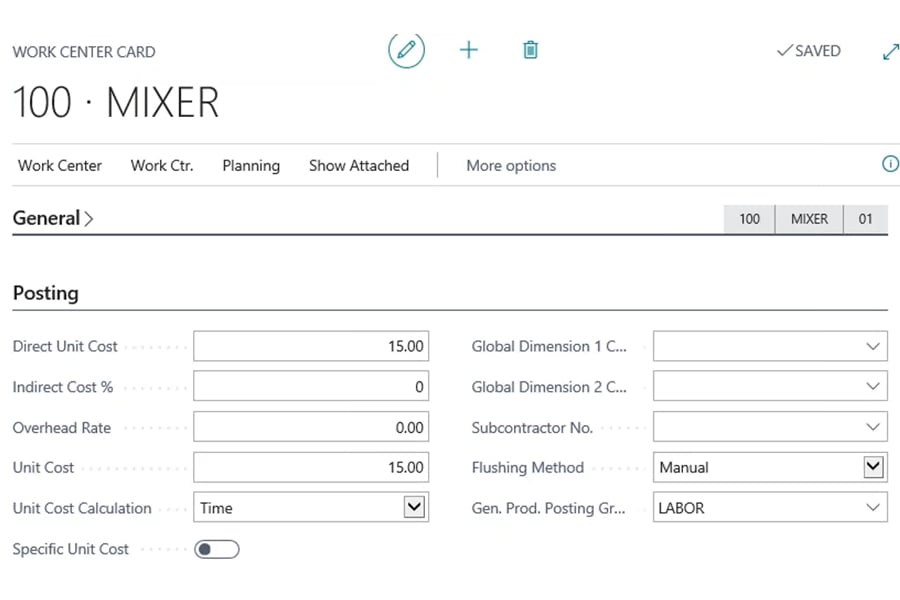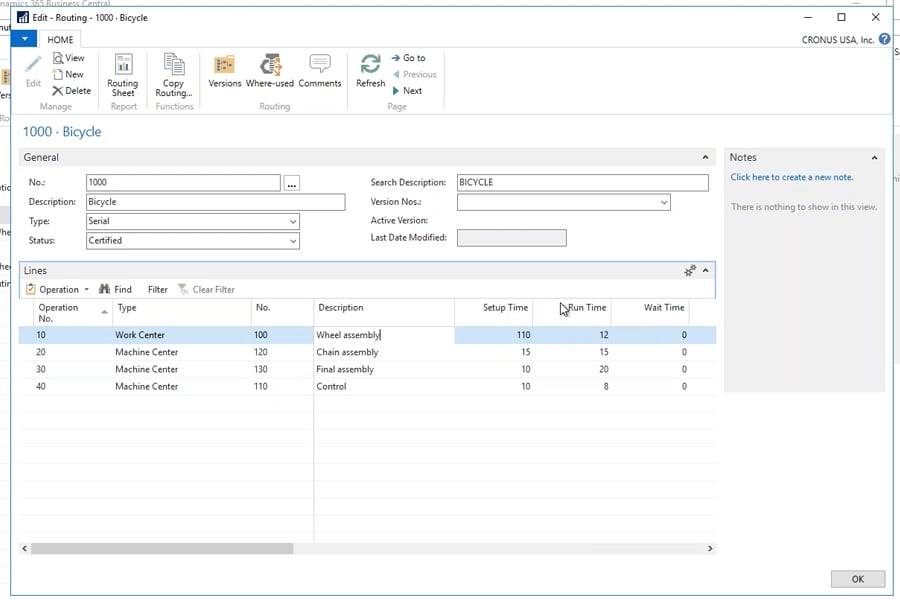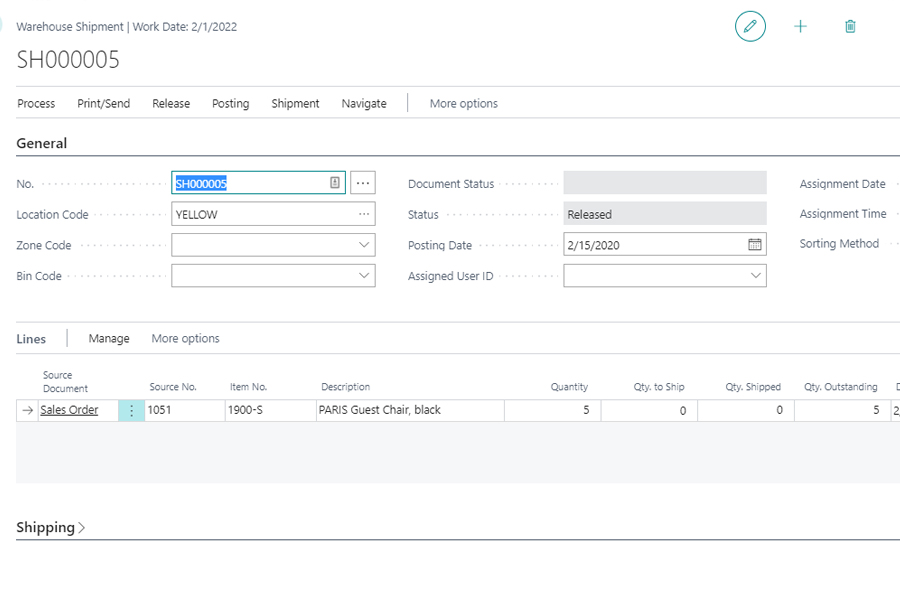 24/7 Support to Keep Your Production Moving!
My life is so much easier. Because I run all the technology for the business--from internet to phone to software solutions--to know I have a team in Innovia that I can call on 24/7 if something comes up that we can't solve on our own means I can sleep a lot sounder at night. Rik Fleming Director of Technology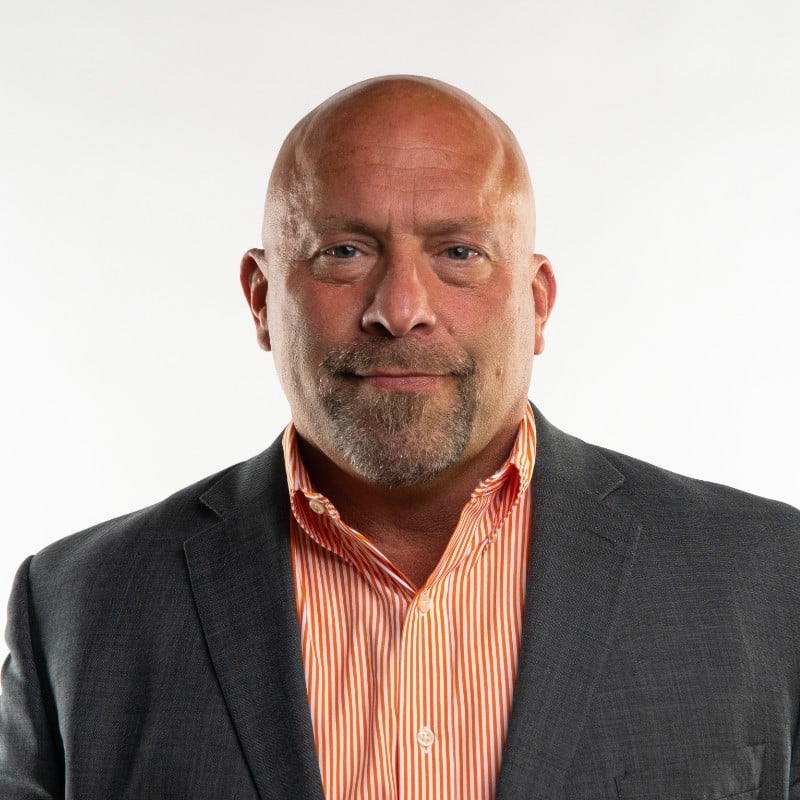 Innovia's Got Your Back
You're unique, and we know it. That's why we spend time to get to know the specifics of your business before developing the customized solution that is right for you. We've been a preferred Microsoft Partner since 1984 and manage 25 ERP projects on average each year. We're big enough to support any need yet small enough to know your name. Together, we've got this.
Get ahead of the pack and gain a competitive advantage. Where do you go next?
Ready to Discover What Business Central Can Do For You?
Schedule a call with Innovia today to learn how you can do more with your manufacturing business in Business Central!