Outpace Your Competition with Dynamics ERP Software for
Food Manufacturing
In the world of food manufacturing, intense competition is a given. When you add in changing consumer demands, shifts in consumption, specialty niches, and stringent food safety requirements, it can be difficult to keep up. That's where Microsoft Dynamics 365 Business Central (previously known as NAV) makes a difference.
Business Central is a complete ERP system from Microsoft that lets you see the big picture and avoid costly mistakes. What if all your operations--from recipes to batch management to costing--could be housed in one system that acts as your Single Source of Truth? You will eliminate waste, speed up delivery, reduce costs, and remain compliant.
What You Get with Business Central for Food Manufacturing
With Business Central and our recommended suite of ISV products, you gain control over your business by surfacing and analyzing the right data to push your business forward.
You'll gain:
Customizable, intuitive dashboards that keep all your stakeholders and production teams on the same page.
Cost and production analysis tools designed for the food manufacturer, including:

The ability to define multiple inputs and outputs to your production process.
Co-product and by-product costing to help you allocate resources appropriately.

Batch planning and management that schedules your batches to be ready when needed to meet demands.
Comprehensive compliance monitoring to avoid costly surprises.
Real-time tracking & complete traceability from batch to shelves.
With this set of specialized food manufacturing features, we've seen companies achieve reduced time-to-market, improved quality control, faster responses to customer requirements, easier adjustment to changing market conditions, and streamlined warehouse management, all leading to increased productivity.
Focusing on Your Business Success
If you are thinking of an ERP system for your food manufacturing business, it helps to have a partner that focuses on you, not themselves. Hear from Andrea Hall from Stonewall Kitchen about how Innovia's team kept its focus firmly on her company's success.
When you've decided that Business Central is right for you, Innovia Consulting is the right choice for your partner. We have worked with food manufacturers like you, both big and small, across North America. Our team knows the factors you think about. Partnering with great ISV solutions like To-Increase, we know how to deliver a comprehensive, food manufacturing-specific business solution.
[Innovia's solution] saved us thousands of dollars and will directly and immediately improve our ability to ensure freshness in our products.
Andy Brandt Lundberg Family Farms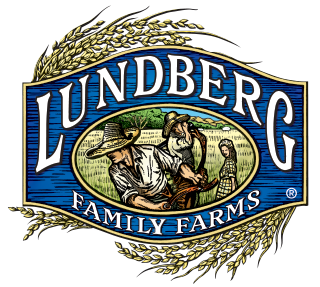 We've Got Your Back!
You're one of a kind. That's why we spend time to get to know everything about your business before we develop a customized system for you. We've been a preferred Microsoft Partner since 1984 and manage an average of 25 ERP system projects every year. We're big enough to support all your needs yet small enough to know you by name. Together, we've got this.
Is It Time to Streamline Your Food Manufacturing Business with the Right ERP Software?

Schedule a call at your convenience with Jim to find out more!