Learn More about InnoviaCon
You can only say Innovia Consulting with InnoviaCon!
Prepare to be blown away by the reimagined InnoviaCon, the ultimate gathering for businesses seeking to harness the full potential of their Business Central / Microsoft Dynamics NAV system. Formerly known as the Innovia Customer Conference, we have transformed our event to encapsulate our unwavering dedication to empowering ALL companies to get the most out of their Microsoft investment.
Join us for this awe-inspiring, free in-person event, where you'll embark on a journey of discovery, collaboration, and limitless opportunities. Immerse yourself in an environment teeming with like-minded BC/NAV users, ready to share their insights and success stories. Forge invaluable connections, expand your network, and unlock a world of possibilities.
Discover the true potential of your system through informative sessions and workshops led by industry experts. Explore a plethora of third-party apps (ISVs) solutions and unleash the power of Microsoft Cloud solutions like the Power Platform, opening doors to unprecedented efficiency, automation, and growth.
InnoviaCon is your gateway to a future of endless opportunities. Don't let this transformative event pass you by. Mark your calendars, ignite your curiosity, and get ready to seize the power of possibilities at InnoviaCon!
InnoviaCon Tentative Schedule
* All times in MST | Please Note Our General Schedule Has Changed

Day 1 | Thursday, May 16
Thursday Morning
DynamicsCon Live (Separate Registration Required)
2-9 pm
InnoviaCon Registration Open
3-3:30 pm
Pre-Event Networking & Session Instructions
3:40-4:30 pm
Breakout Sessions 1
4:40-5:30 pm
Breakout Sessions 2
5:30-9 pm
Welcome Reception
Day 2 | Friday, May 17
7 am
Breakfast Begins
7:30-8 am
Keynote
8:10-9 am
Breakout Sessions
9:10-10 am
Breakout Sessions
10:10-11 am
Breakout Sessions
11-12 pm
Lunch / Raffle Giveaways
12:10-1 pm
Breakout Sessions
Join us the Whole Week for DynamicsCon Live
May 13-16, 2024 | Denver, CO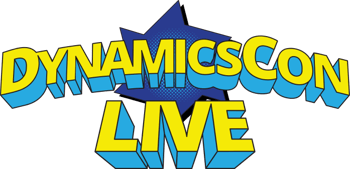 Two Events are Better Than One!
Exciting news! We are thrilled to announce that our event will once again be during the same power-packed week as DynamicsCon Live. Brace yourself for an unmatched experience that seamlessly combines the best of both worlds!
By attending our event alongside DynamicsCon Live, you unlock a multitude of benefits that go beyond any single conference. This strategic move empowers your business to save on additional flights and eliminates the need for managing expenses related to attending two separate events. We've thoughtfully designed this synergy to maximize your convenience, ensuring you can fully immerse yourself in an unparalleled training and networking extravaganza without any added burdens.
Register by July 9th and pay only $750 for registration using code InnoviaUserBeforeJuly9. (Offer exclusive to Customer Conference 2023 attendees)
Didn't attend the Customer Conference, you can save 10% on registration with code InnoviaCustomer2024.
Denver Marriott Tech Center
4900 S Syracuse St, Denver, CO 80237