Innovia Consulting is a proud Title Sponsor of DynamicsCon Virtual

DynamicsCon is a virtual conference hosted by Dynamics User Group and designed for Microsoft Dynamics 365 Business Central and Power Platform users and professionals. Attendees can expect to hear from industry experts, network with peers, and participate in informative sessions focused on the latest tools, methods, and applications. This free event is ideal for both beginners and experienced users looking to enhance their skills and learn tips and tricks from top professionals, all from the convenience of your own workspace.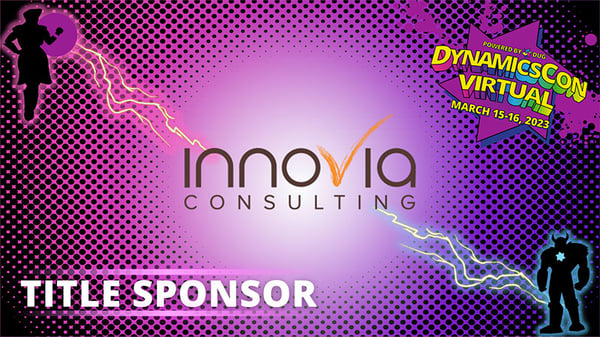 Don't miss these sessions presented by Innovia staff.

User Acceptance Testing: What is it and When is it Enough?
Business Central/NAV Track
Wednesday, March 15th, 3:30 - 4:00 PM (Click to download a reminder)
Presenter: Marguerite Manelski
Have you ever been asked to complete User Acceptance Testing (UAT) and wondered how much it matters? If you're like most users, that answer is yes, and if you didn't answer yes, I bet someone testing your processes did.

The most important thing is getting users to understand the importance of ensuring that testing is being done accordingly and in a manner, to prevent issues down the road. Let's take some time to discuss when UAT should take place and how to prepare for it.



How 2 prepare 4 your BC Implementation - Save Time and Money
Business Central/NAV Track
Wednesday, March 15th, 5:00 - 6:00 PM (Click to download a reminder)
Presenters: Holly Kutil & Andrew Tuskey
How to prepare for your BC implementation and save yourself time and money. Whether new to Business Central, upgrading or reimplementing your pre-project prep work can save you time, money, and stress.
Get your free pre-prep scorecard at the end of the session.