Join this in-person DUG Meetup event and learn from industry professional Dynamicweb Chief Alliance Officer Ryan Meade the best practices and tips to help your eCommerce site gain more traffic and give the visitor a smoother buyer experience.
Also, learn how to properly use and get the most out of your Power Platform Apps by Innovia Power Platform Team Lead Andy Ricchiuto.
Along with these presentations, we will have time for an open forum discussion and networking.
Click here to join us
November 2nd, 10am ET
at the Franklin Park Conservatory and Botanical Gardens
1777 E Broad Street | Columbus, OH 43203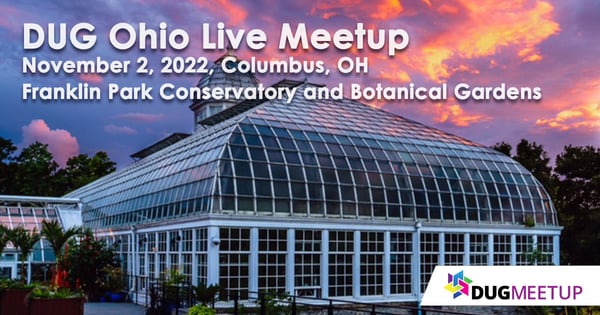 We can't wait to see you there!

Meetup Agenda
10:00 – 10:45 Arrival/Mingle

10:45 – 11:00 Announcements/News/Introductions

11:00 – 12:00 Presentation – Best Practices and Tips for your ECommerce Environment - Presenter: Ryan Meade from Dynamicweb

12:00– 12:30 Networking Lunch




12:30 – 1:30 Presentation – Best Practices and Use of the Power Platform Apps - Presenter: Andy Ricchiuto

1:30 – 2:00 Open Forum Discussion