One of the trickiest questions to answer about your individual Microsoft Dynamics 365 Business Central (NAV) system is what licensing you should buy. This question can get even more difficult to answer because the terminology for these license options changes frequently. I've worked in Microsoft's ERP ecosystem for years and keep up on all the latest developments, so let me take some of the mystery out of this process for you so that you can make the right decision for your business.
NAV vs. Business Central Licensing
One of the factors that might be throwing you off is that Business Central licensing is organized differently than how NAV operated.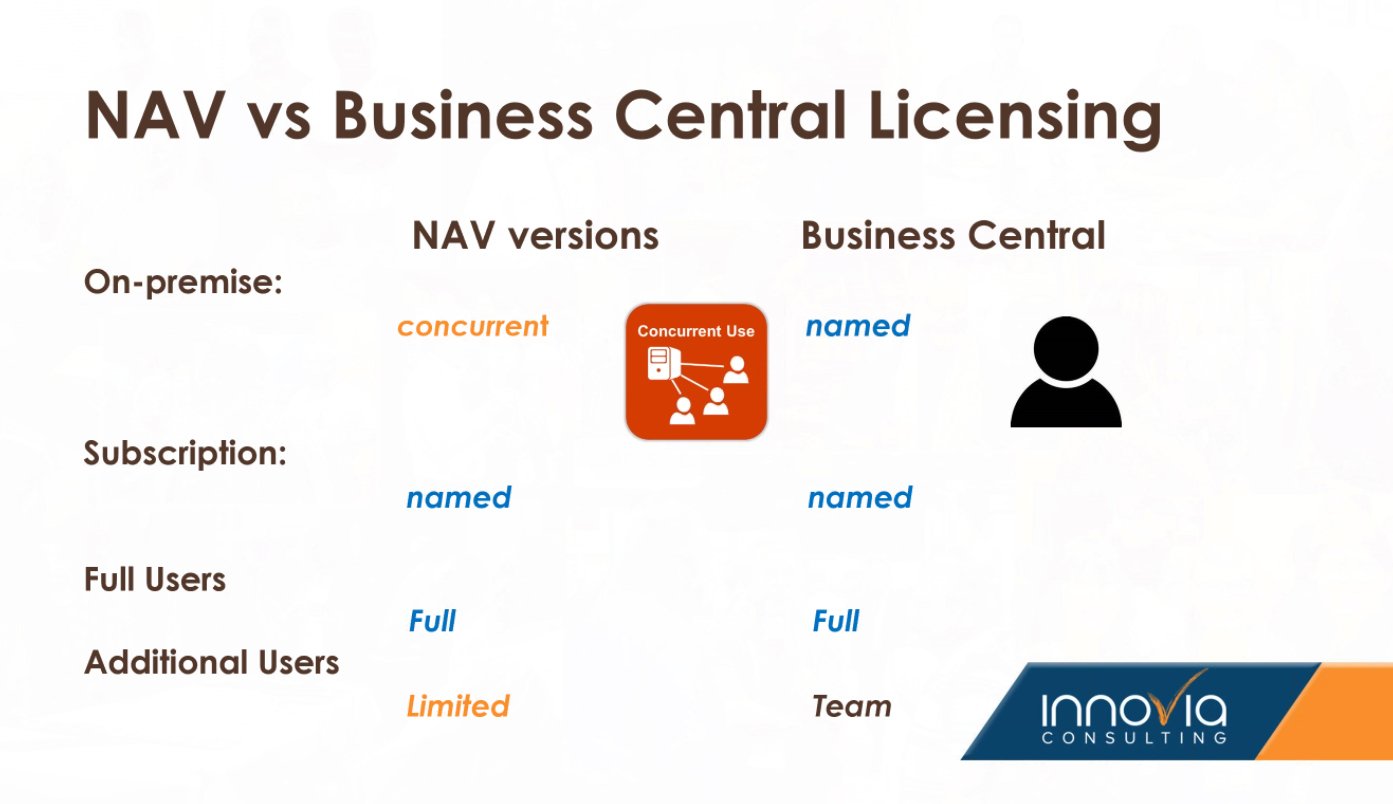 For on-premise NAV versions, licenses existed on a concurrent use model. This structure allowed multiple people to share a single license if they did not log in at the same time. Business Central, in contrast, operates exclusively on a named user structure, meaning that every person in your company needs a license and none can be shared. However, this new model allows each user to access the service on every device they own (PC, phone, etc.).
While Full Users are still called Full Users in Business Central, what was called a Limited User in NAV is now a Team User in BC. The concept of how they work, though, is similar.
Full User vs. Team User
When deciding whether one of your users needs a Full or Team User license (you can mix and match), consider the following specs of each type.
Full User Licenses are:
Intended for Super or Power Users
Usually for persons in Finance, Customer Service, Supply Management, and any role that requires the full gamut of tools Business Central provides.
Required for any user who needs to post.
Needed for users that utilize many customization's.
In contrast, Team User Licenses are appropriate for:
Users that only need read access to information.
Roles that only require light functionality (e.g. time entry).
Anyone who just needs to run reports, such as a senior executive looking at the big picture.
How to make your decision
Hopefully, this breakdown of each license type helps you decide which is right for each member of your team. Remember, you can mix and match as you wish, so choose the right option for each individual person.
Keep in mind that because a Team license does not allow users to post and has only limited write capabilities, anyone who needs those options must be a Full User. However, anyone who is planning to only use the system lightly or who simply wants to read data can get what they need from this option. It's also significantly less expensive, as shown in the pricing chart below.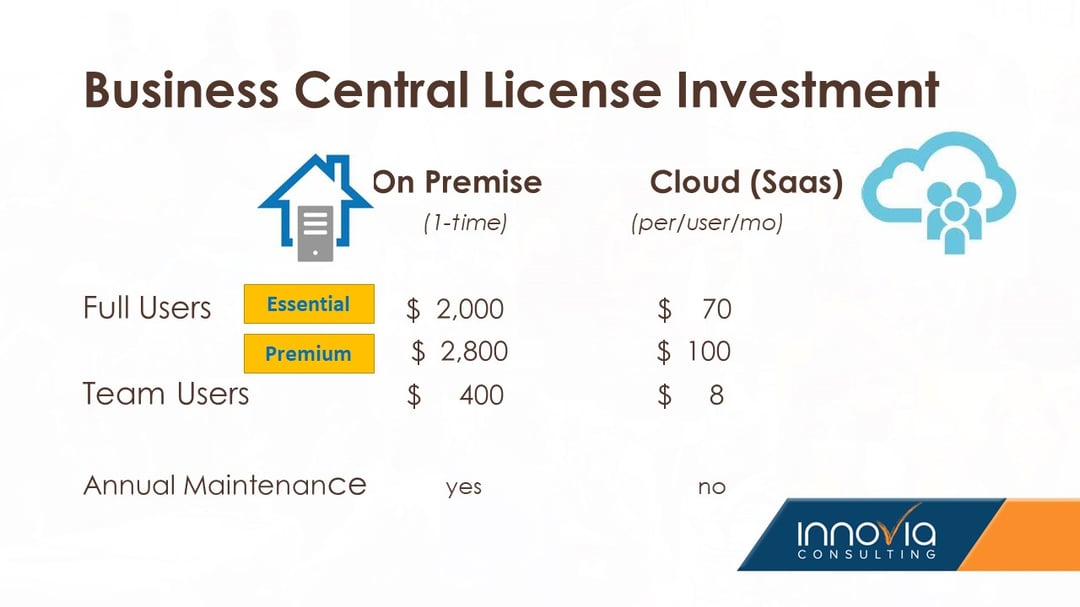 As you can see, deciding which of your users can make do with only a Team User license stands to save you a significant amount on licensing fees. Just a little bit of time and thought here can save you a lot of trouble later! My guess is, though, that deciding where each person on your team fits won't be too challenging for you. You probably are already classifying them in your mind after reading this guide.
I recently gave a webinar on this topic that you can now view on-demand. Let me walk you through these topics step-by-step, and a few questions were raised that I get all the time! There's a good chance you want those answers, too!