Since the dawn of the computer age, one critical thing has followed software users on every platform and in every application: updates. Whether it was manual patching in the early days of the internet, automatically updating consumer apps, or large-scale enterprise software updates that added critical functions, software continues to be a living, evolving product.
In the first blog in this series, we covered how switching to the SaaS (Software as a Service) version of Microsoft Dynamics 365 Business Central brings significant cost savings while being more predictable and scalable. In this blog, we turn to one of the other essential benefits of choosing SaaS: seamless, worry-free updates.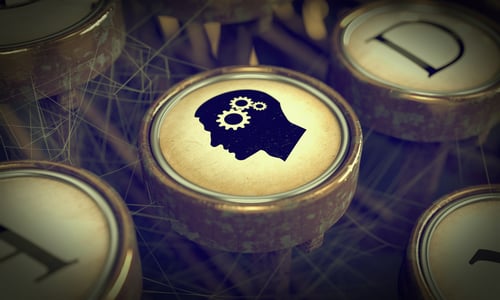 The Problem with Updates for On-Premises
Whenever we bring up the question of updates with seasoned IT professionals, there's always a palpable tension in the air. There's good reason for this apprehension, as significant updates have often meant:
Disruptions to daily operations
Possible incompatibilities with existing customizations and addons
Billed consulting hours from a Microsoft partner to apply them or correct issues.
In a fascinating Carnegie Melon study, experimenters found that participants applied updates in a simulated environment only 54 percent of the time, even though doing so could significantly reduce their chances of a security breach (taking the form of a considerable point deduction). The choice not to update is an easy one.
But what if you didn't have to make that choice to keep your software running at its best and most secure?
The Innovation of SaaS Updates
Business Central SaaS works differently than on-premises software by not requiring user input to apply updates. Updates occur in the background automatically when they are released. While that may seem alarming at first, there are a few crucial factors to consider before dismissing the notion.
Business Central SaaS is built on extensions, meaning your addon solutions and customizations aren't as highly tied to the core system as before. These addons are also managed through AppSource, which is essentially a catalog of apps for your Dynamics products that stays up-to-date and keeps your version coordinated, too. All this together means there are fewer chances of a conflict when there's an update.
Many customers that switch to BC (Business Central) SaaS find that the updated features of the base product surpass the customizations and modifications they have made in the past. When you upgrade, you can remove a considerable amount of older code, maximizing compatibility even more.
Because BC SaaS updates more often than on-premises software tends to, updates are usually smaller, making them less likely to cause issues when they occur. Changes are more iterative in this environment.
Those security issues we've alluded to above? They are virtually eliminated with SaaS because Microsoft ensures that critical security vulnerabilities are patched in all Business Central systems as soon as they are solved.
Do you have those annoying bugs that you wish would be fixed? Find out they are addressed in a new update but aren't ready to go through the process of updating your on-premises software? SaaS also prevents this situation. You always get the latest version, meaning you don't miss the bug fixes that could make your life easier.
There's So Much More to Love About Business Central SaaS
If you've read this far, I hope you're beginning to see how much of a revolution the Microsoft Dynamics 365 Business Central update process is. Gone are the days of costly, slow, expensive updates, or (even worse) living with the fear of security problems because you're running an older version.
But updates aren't the only reason to consider SaaS! Read our free eBook on the four practical reasons to upgrade to Business Central SaaS to find out more about updates and three other great reasons to make the switch.
You can also learn more about Business Central SaaS by viewing our product page.