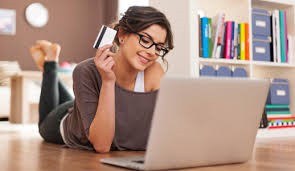 B2C eCommerce is the most popular online sales channel involving businesses selling directly to consumers. The potential and the reach of your website through the medium of internet is limitless. Businesses are not new to join the eCommerce way of doing business, they are looking for an Integrated eCommerce solution for better efficiency, accuracy and process automation.
While the automation of order processing and a self-service portal in itself sounds reason enough to switch to Integrated eCommerce solution (as customers can spend more time to focus on running the company vs having to worry about back-office operations), what customers are also looking for is the platform that will provide them all the tools and ready solutions to establish a successful webstore for all of their marketing, sales and order processing efforts.
Let us look into some of the ways eShop helps you drive the right kind of audience, give them an engaging experience, make buying easy and hence winning you long term loyalty from your consumers:
Driving traffic: Targeting the right audience for your business
You have a great product to sell and you build a website to sell online…what next? You want to get more visitors to your site, recognition & brand visibility, better search ranking, draw the right kind of audience to your site…. But how do you achieve this?
With eShop's advanced marketing functionalities, a built-in CMS and ready for SEO functionalities, you don't just get a fancy looking webstore, but a fully functional platform that'll help you in all your marketing and sales endeavors.
Newsletter subscriptions, email campaigns, creation of promotional pages, Integration to social networking platforms and marketplaces to promote and sell on popular sites, SEO optimized meta descriptions, product tags, product reviews, Google Analytics for product insights, etc.
eShop doesn't just provide you a solution for today but a platform that's future-proof - built on top of an open platform, our product is agile and flexible that lets you bring any new feature or functionality so you can continue to impress your consumers time and again.
Customer Engagement and Conversions
You invested all that time to build a great product but with an online sales medium where the product/website has to work for itself to sell, your best bet is to use all your might to showcase them in their best light.
eShop has a proven set of ready templates that can provide a great start towards structuring all your products and categories. Further supported by the full-fledged CMS that allows you to add any descriptions, videos, multiple images, product specifications, and enables you to provide all the information consumers might need to support their buying.
How can you engage your consumers online? - Online shoppers are growing more impatient by the day, in order to keep them engaged and give them an easy and fun browsing experience, the key is to empower them with the ability to find their products easily.
Structured catalog management, faceted navigation/search, filters, full-fledged multi-media features, sort, cross-selling/up-sell, banners, coupons, reviews, blogs, forums, wishlist, share their products on social media platforms, Q & A, customer service etc.
Providing all the tools required to find the product, learn more about it & compare makes them more comfortable and confident about their buying.
Simpler Checkout process for conversions - Stories of abandoned cart often haunts as to why is it that consumers are letting go after they have found their product of choice!? Making checkout a simple process with ready info on shipment price, easy coupon discounts application, pre-filled shipping/billing information/CC processing will make it easy for the consumers to take that last step. There's also an abandoned cart reminders notification that can be sent to consumers for another opportunity to come back to buy.
Access the webinar below to see how we will demonstrate how eShop can help your business grow with our fully Integrated eCommerce product for B2B & B2C and also talk a little bit about how we can leverage our expertise in providing the best solution for your business.