Do any of these sound familiar?
You're not sure who has access to functions/data they shouldn't.
You're not sure who doesn't have access to functions/data they should.
You've always had "re-visit our permission setup" on your Phase 2 list and have never gotten to it.
You have trouble convincing your auditors that your Permissions setup is appropriate and tested.
You have too many employees designated as "super-users."
You'd like to fix your Permissions but are not sure how to start.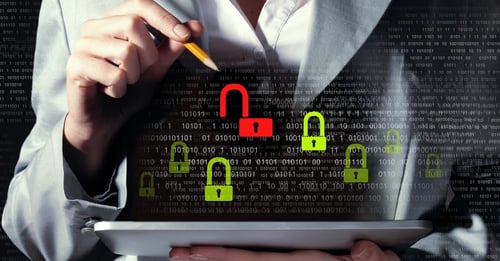 Good news / Bad news
If you said yes to any of these, there is good news and bad. Actually, it's probably all bad news. The bad news masquerading as good is that you're in the majority. Most of the companies we have helped have struggled with their Permissions setup, and justifiably so. Designing, implementing, and maintaining a good Permissions structure is hard, and not to mention not a lot of fun! You know the rest of the bad news – without a Permissions structure optimized for your team and company, at best, you're working inefficiently and are likely causing errors and extra work. At worst, you're at risk for criminal activity. You may think, "Nah, that wouldn't happen here," it most certainly can – and we can share the stories to prove it.
Don't I need an add-on?
Designing and setting up your Permission structure is not easy, granted. Else, why would so many companies struggle with it? So for much of the history with Dynamics NAV, an add-on such as Mergetool's Easy Security was a popular and effective solution to supplement the out-of-the-box capabilities. If you're a long-time Dynamics NAV customer, you probably think that an add-on is still needed to make heads or tails of the whole setup. But there is good news here – Microsoft has implemented several enhancements related to Permissions in the last versions of NAV and continues to do so with Business Central.
For example, the Permissions Recorder provides quick insight into which areas and functions a given role needs to access, guiding setup and, more importantly, enabling far quicker updates when required. Of course, there are still add-ons available, such as E Foqus Canada's Advanced Cloud Security app, for those companies that need a granular level of security than what is available out of the box. But knowing how Permissions works in Business Central / NAV and the tools included in the system is still the first step.
Where to start?
Which brings us back to why it's time to fix your Permissions setup – while it's not an exercise you'll complete in just one afternoon, it is simpler than you think. Compared to the extra work that is no doubt occurring, the risk of exposure and criminal activity, and the increasing importance of data governance, you should not put off this project any longer. And we can help. We're pleased to partner with Innovia on our upcoming class, "Security & Permissions in Business Central," on June 8th, 1:00 – 5:00 EDT. Whether you're a long-time user, recently implemented, or getting ready to start your project, we invite you to learn the correct way to approach Permissions setup in Business Central. We'll walk through the approach, architecture, and gotchas, and you'll be equipped with our 7-step approach and security matrix spreadsheet and ready to tackle your design.
Click on the button below for more information and to register. If you're an Innovia customer, contact your Customer Engagement Specialist for a special coupon code.
We look forward to seeing you in class!