"Work smarter, not harder." This adage is something I truly believe in, not because I'm lazy—far from it! I just recognize that there are fewer hours in the day than we would like and that anything that helps us work more efficiently simply allows us to do that much more. That's why I'm so excited about Power Automate and want to share a little bit about this product with you.
If you aren't a programmer, the word "automation" might be making you close out this blog but wait! The true beauty of what Microsoft has designed in Power Automate is that it requires no coding background. Anyone with a standard level of knowledge about technology can understand and use it.
Power Automate was previously known as Microsoft Flow and has been around for a while, but today it is joining Power BI and Power Apps to form the Power Platform, which is Microsoft's big re-branding for its next generation of productivity solutions.
What Is Microsoft's Power Platform?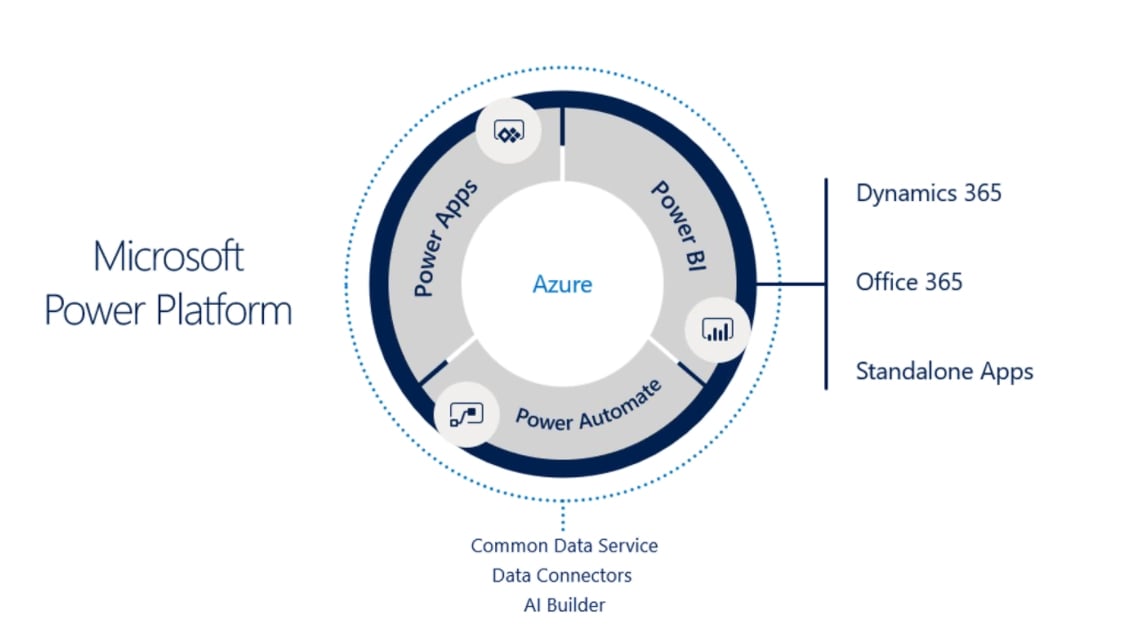 In short, Microsoft's Power Platform is a set of tools built on the foundation of Azure to connect and empower all the solutions you are currently using. Your Dynamics 365, Office 365, and standalone apps once could not talk with each other; that changes with the Power Platform.
Power BI allows you to visualize data quickly from multiple sources and present it beautifully and insightfully.
The Power Apps platform allows anyone to create a custom application to help them get more done.
Finally, Power Automate lets anyone create automated workflows based on business logic that connect multiple data sources and services.
All these tools are exciting, but today I'm interested in sharing more about Power Automate.
How Does Power Automate Work?
According to a recent study by Automation Anywhere, many office workers find digital administrative tasks to be boring and would welcome automation to take them off their shoulders. These tasks currently account for 40% of most workers' days, time that is undoubtedly spent poorly. Business leaders also want enhanced automation so that employees can focus on higher ROI tasks. Making this vision a reality is the true value of Power Automate.
Structurally, Power Automate is set up as a collection of If-Then statements. That means you set up conditions, and then when those conditions are met, an action is completed. But where do these conditions come from and where can Power Automate execute actions?
That's where your connectors come in. Connectors are predefined connections to a wide variety of services—such as social media services, Office 365 services, and third-party applications. Your conditions can come from any connector or combination of connectors, and likewise, your actions can take place on any service you have connected to Power Automate.
How Do I Create a Flow in Power Automate?
It's far easier for me to show you how it works than to try to explain it. Fill out the short form below to watch my Power Automate webinar on-demand. In it, I go through how to select connectors, find templates, and design your own Power Automate flows.