If you are like many businesses, you have been quickly upgrading all your communications and processes to new digital alternatives. However, one technology that has struggled to keep up with this digital transformation is voice. Many companies still have a traditional phone system in their offices, even though other channels are changing rapidly. If you are one of them, a solution is coming.
Updated on 3/20/2020: Business Voice is coming to the US starting April 1. More information here.
Join Your Voice Solution with Your Existing Microsoft Ecosystem
Microsoft 365 Business Voice is joining the Microsoft suite of productivity tools to help you do more—anytime, anywhere. It includes a fully featured phone system with a robust calling plan as well as audio conferencing.
The best part from my perspective: it sits right on top of Microsoft Teams. The already impressive array of features you enjoy with Teams will only be enhanced with the addition of convenient calling options through Microsoft 365 Business Voice.
When Can I Get It?
Unfortunately, Microsoft 365 Business Voice is not out in the United States yet, as it launched first in Canada and the UK. You won't have to wait long, though, as currently Microsoft is telling us to expect it sometime in 2020.
What Are the Options?
Despite not being released yet in the US, we do know what two licensing options you can expect to see for Microsoft 365 Business Voice.
Microsoft 365 Business Voice (with calling plan)
This option includes PSTN Dial-in/out audio conferencing as well as domestic calling plans with toll-free and international credits based on usage. You can also purchase an international calling plan if that fits your needs better.
Microsoft 365 Business Voice (with direct routing)
The direct routing option uses PSTN connectivity through a partner or telco. This approach allows for a wide range of payment plan options to fit your business. You also get the same audio conferencing options.
Both license types offer you the option to port an existing phone number, so your business won't miss important calls after you switch due to a new number.
Compatibility with Microsoft 365
There are a wide range of Microsoft 365 license types that fit in with Business Voice, so it is likely your license is compatible. The only notable incompatibility that we know of so far is with on-premises Exchange servers. However, you can use Business Voice if your users use any of these licenses: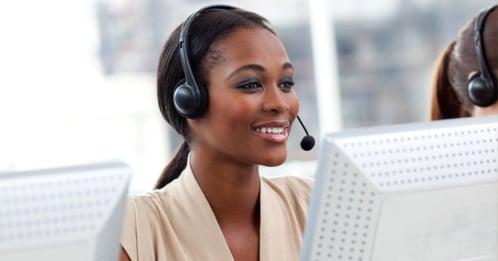 Office 365 Business Essentials
Office 365 Business Premium
Office 365 E1
Office 365 E3
Office 365 F1
Microsoft 365 A1
Microsoft 365 A3
Microsoft 365 E3
Microsoft 365 Business
If you have been thinking about replacing your phone service, the upcoming release of Microsoft 365 Business Voice might be just the opportunity you've been waiting for. We can't wait to hear more about it in the months ahead.
Want to Be Updated When Microsoft 365 Business Voice Comes Out?
Fill out the short form below, and we will contact you when this service is available in the United States.