Sales discounts are a great way to incentivize early payments from your customers, but managing and accounting for them requires additional effort from your finance team. Although intended to be a win-win for you and your customers, cash discounts can be remarkably costly if not managed effectively.
An ill-managed sales discount program can allow customers to abuse payment terms and grace periods. With an accounts receivable (AR) automation solution, you can avoid the potential for issues like this by automatically applying discounts to customer orders and reflecting them directly in Microsoft Dynamics.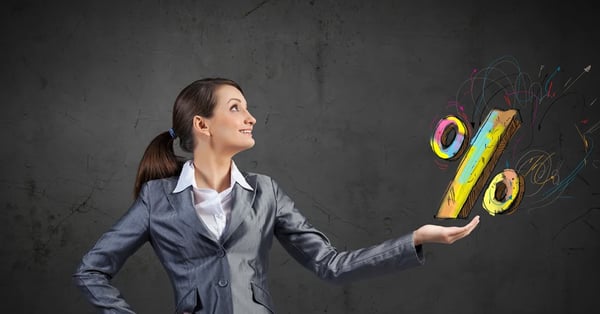 With an AR automation platform with intelligent collections capabilities, your finance team can more accurately apply sales discounts and ensure customer reports are built with reliable data.
Here are four ways AR automation can enhance how your team manages sales discounts:
Empowering Your Team and Customers With an Online Portal
An online portal that gives your team a single source of truth for all AR activities helps them better manage sales discounts and confidently make decisions around items like creditworthiness. Pairing this with a dedicated customer portal gives customers increased visibility into their payment deadlines and what discounts are available to them. It also eliminates instances of customers unearthing cash discounts they shouldn't or stating, "Oh, my check is in the mail!" in efforts to abuse discount grace periods. An online portal removes the need for grace periods altogether, as discounts are instantaneous.


Determining the Best Payment Method for Discount Eligibility
An AR solution can enable you to be more flexible with the payment methods you accept, allowing your finance team to optimize discount eligibility around their preferred payment methods. In supporting a variety of payment methods, your team can incentivize the payment method that will lead to faster payment—like digital payments, for instance—which often go hand-in-hand with an improved customer experience.


Automatically Reconciling Discounts
One of the biggest challenges of offering sales discounts is reconciling and posting discounted transactions to the appropriate ledgers and accounts. An intelligent AR solution helps you bypass this manual process by automatically reconciling all sales discounts with the right accounts, giving your team more time to spend on high-value activities.
Communicating Discount Terms at Every Touchpoint
You can get customers paying faster by delivering clear and powerful reminders throughout the order-to-cash cycle, all automated thanks to your dedicated AR solution. You can also encourage customers to pay early by taking advantage of discount incentives with automated emails, notifications, reminders, on-invoice messaging, and in-portal pop-ups.
If you're looking for a scalable way to manage sales discounts that also enhances your customer experiences, an AR automation platform like Versapay can get you there. Versapay's AR solution is embedded with Microsoft Dynamics 365 Business Central through its ChargeLogic payment solution. Learn more at www.versapay.com.