If you're tired of unreliable phone services that cost too much and tie you down to one location, Microsoft 365 Business Voice is for you. This phone system is specially designed for businesses and integrates directly with Microsoft Teams for maximum flexibility, accessibility, and functionality. As a Cloud-based system, it's ready to work anywhere you are.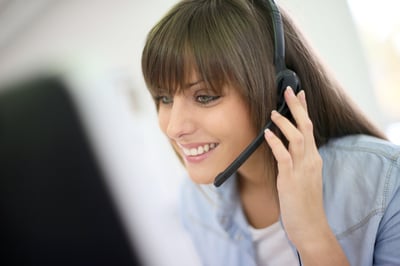 For a limited time, Microsoft is offering a few special promotions to help you get started for less.
Now through April 30, 2021, you can take

25% off Microsoft 365 Business Voice for a full year.

Or if you aren't quite ready to switch but want to add audio conferencing to your Microsoft Teams environment, you can get an entire year of Audio Conferencing FREE. You'll need to move a bit faster on this one, though, as it expires March 31, 2021.

Offer has expired.
To take advantage of these offers, reach out to your Customer Engagement Specialist at Innovia. If you don't have one, please give us a call at 800-834-7700, email sales@innovia.com, or use the form below.
Why Microsoft 365 Business Voice?
Now more than ever, the ability of our communications technologies to go with us wherever we happen to be is critical to our success. Whether you need to work on-site, with a client, or at home, you'll never be unreachable by your customers with Microsoft 365 Business Voice.
And if you're already using Microsoft Teams, the transition could not be smoother. It fits right into your existing technology.
Other key features of Microsoft 365 Business Voice that add value beyond your traditional phone system include:
Auto-attendant

- Route your calls automatically to the correct users. You can configure this feature to consider the time zone and language (critical for global businesses) or even your team members' availability status.

Voicemail... in the Cloud!

- Checking your voicemails has never been easier. You'll be able to access them anywhere and on any device.

Built-in controls

- From "Do Not Disturb" settings to reverse phone number lookup to easy administration of your users, you'll have more control over your phone system, as well as who can access it, than ever before.
Learn more about Microsoft 365 Business Voice, including all the Microsoft 365 plans it can be used with, on our product page.
Don't have Teams? No problem! We can help with that, too.
Do You Have Any Other Questions?
We're here to help! There are many ways to contact us, including the live chat on this website, our phone number at 800.834.7700, or our contact us form. For questions specifically about licensing and/or this promo, you can contact your Customer Engagement Specialist or me directly.
We can't wait to help you get more out of your phone system!