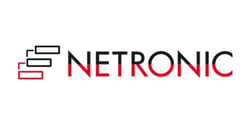 The Visual Service Scheduler (VSS), our visual dispatch board both for the service and the resource planning module in Microsoft Dynamics NAV helps planners allocate service orders to the service technicians.

As user of and/or partner reselling the VSS, you certainly appreciate the easy way you can shift Service Item Lines per drag & drop from the order backlog to the Gantt area, thus allocating the Service Item Lines to the desired resources.

In this blog post I'll show you how to speed up this already fast and comfortable operation and thus significantly simplify service order scheduling with NAV.

Drag & drop scheduling of service orders and resources
In the VSS, resource allocation is done by moving Service Item Lines from the 'not yet allocated' area to the service schedule - either from the service order backlog on the right to the service schedule or from the lower to the upper Gantt chart.
Thus, new resource allocation entries are created.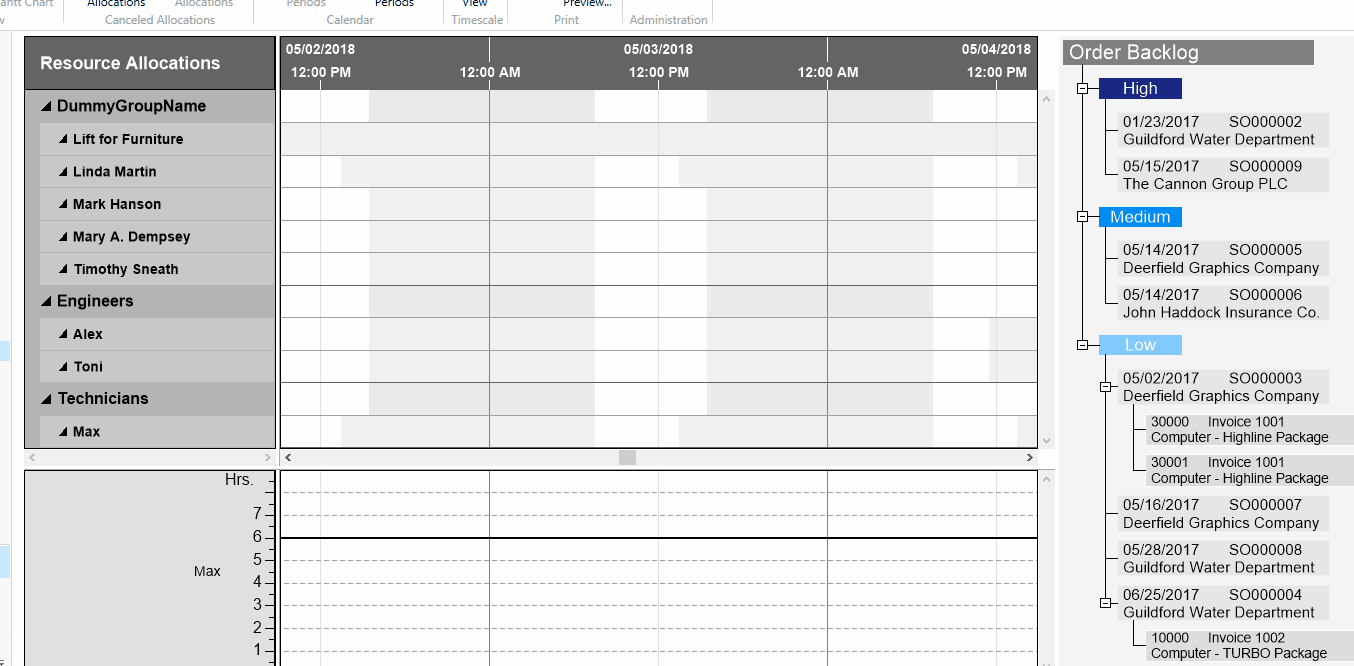 But what if there are lots of Service Item Lines of one Service Order that need to be allocated to the same resource? Wouldn't this be a bit time-consuming?

Speed up the allocation process
In case you have more than one Service Item Line to allocate to a resource you will definitely have asked yourself why this can't be done in one go, haven't you?

The solution to your problem is quite simple: Just keep the CTRL key depressed while clicking all the order's Service Item Lines that you want to allocate to the same resource and then - move!
Proceed as described when you want to move several Service Item Lines
from order backlog onto Gantt
from lower Gantt to upper Gantt
within the upper Gantt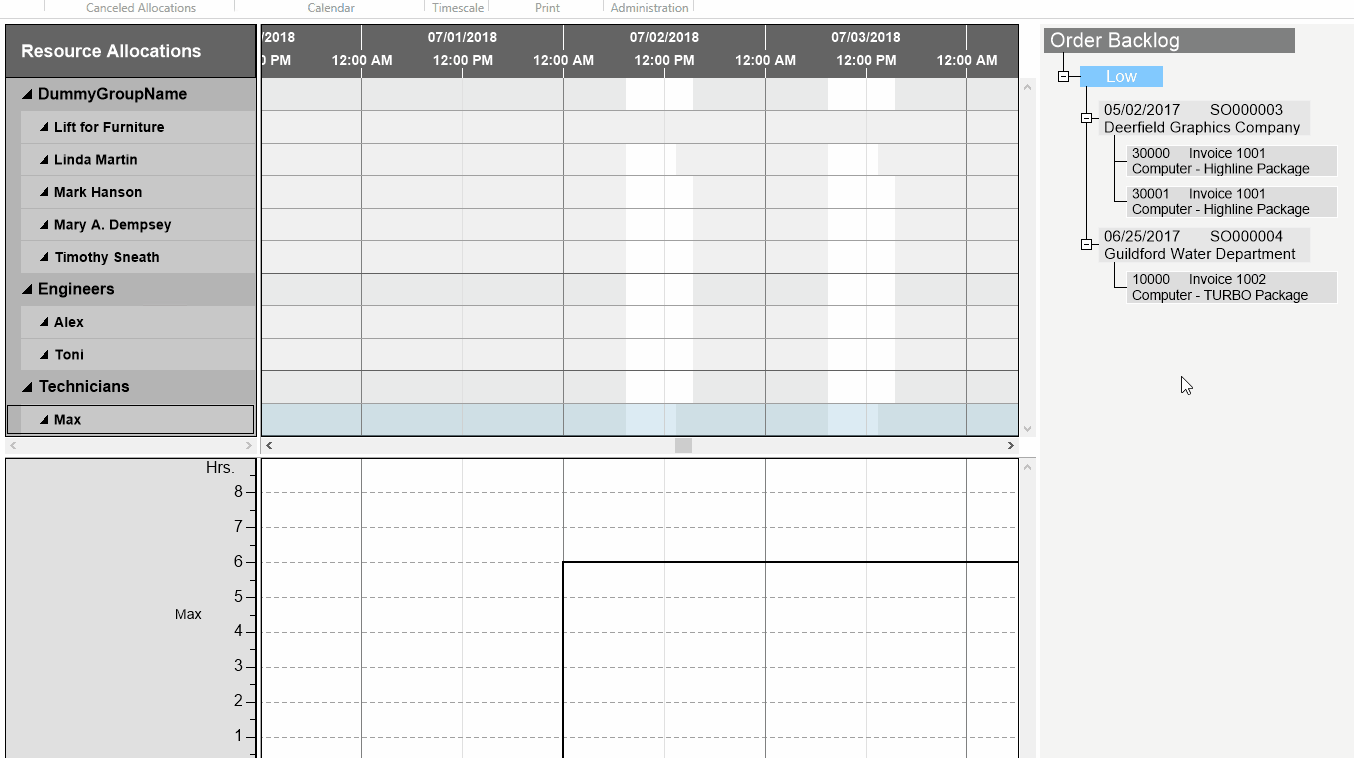 To learn more about NETRONIC, watch the webinar below.