Businesses of every size need to integrate the systems and solutions they use to keep business running daily. Gone are the days when a slimmed-down ERP does the trick to keep track of all mission-critical information.
Today, businesses use a combination of on-premise solutions, cloud applications, spreadsheets, websites, and more. The key to making important business decisions, reporting appropriate numbers, showing correct inventory totals, paying employees what they've earned, turning around expense claims, and more is by integrating data with the correct system(s).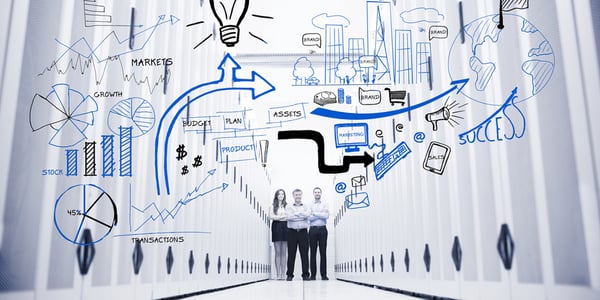 Here are some tips to consider when choosing an integration solution:
Meet and Support Requirements:
When selecting an integration solution, make sure you understand what you'd like to accomplish with your integrations. Understanding your requirements will save you time evaluating integration solutions and ensure you invest in a solution that meets all your needs.
Connect With Other Applications:
Consider an integration solution that o­ffers multiple ways to connect to your data. In many integration scenarios, there may be requirements to connect to more than two systems.
Custom Dev vs. Toolset:
Make sure you can handle complex integrations so you do not have to hire a developer. Just a reminder, you'll need to upgrade your system at some point. Teams will change, and developers will leave. Ensure you have a tool that can stick with you through thick and thin.
Ease of Use:
The integration solution you select should be easy to use. Do not select a solution that requires you to bring in developers to set up basic integrations, data migrations, or to maintain existing integration solutions. Use their skillset for more complicated projects.
These are some easy tips when looking for an integration solution. SmartConnect, as many describe it, is the Swiss Army Knife of integration tools.
To learn more, reach out to alicia.bement@eonesolutions.com.