We all have those days when the numbers just don't add up! Luckily, Microsoft Dynamics 365 Business Central/NAV has a simple solution that can help get us out of that situation!
I've found that even though this solution is easy, many users simply aren't aware of it, even though it has been in NAV since the beginning. If you are looking for a way to preview the net change to a G/L Account before posting, you will want to start using this handy trick.
The Reconciliation Account Option
To get started you need to review your Chart of Accounts (aka your G/L Accounts). Each one has a "Reconciliation Account" field that you can toggle on or off. This field specifies whether the general ledger account you have open will be included in the Reconciliation window in a journal.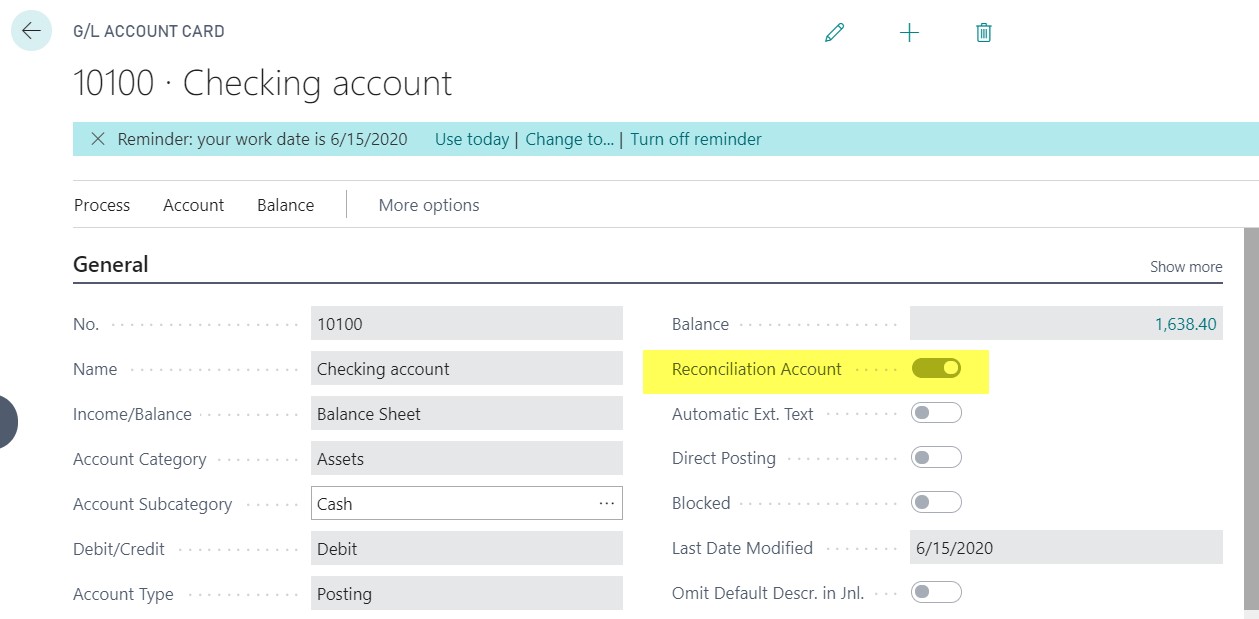 Debits and Credits can be confusing for any level of user, whether you are a beginner, intermediate or advanced. With this tool, you can review the net change to a G/L Account before posting so you can get a clearer picture of the outcome without committing.
How It Changes Your Test Report
To try this feature, you first must create entries for any journal. It doesn't matter whether this is a general journal, sales journal, or a purchasing journal.
Before posting, review the "Test Report" to preview the Net Changes and Balances that would result. Below is an example: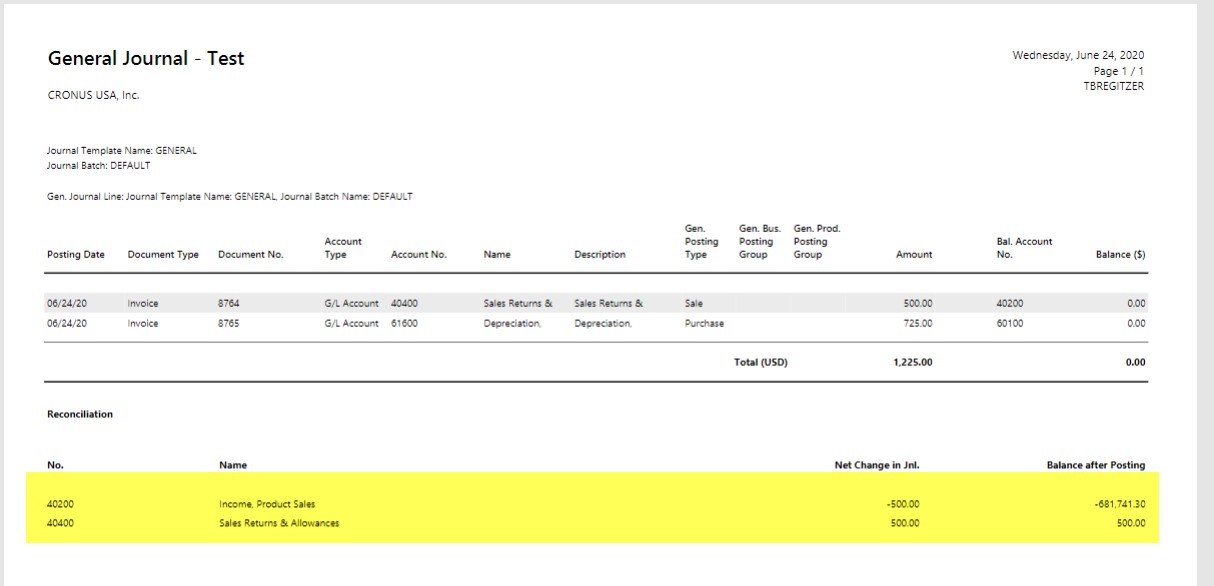 On this test report screen, you see G/L Account 40400 and 40200 are showing under Reconciliation. This is because their Reconciliation Account option is enabled. Meanwhile, G/L Accounts 60100 and 61600 are not enabled, so they do not appear in the Reconciliation section.
Now, once I enable Reconciliation Account on the G/L Accounts 60100 and 61600, they appear on the test report so I can review the net changes.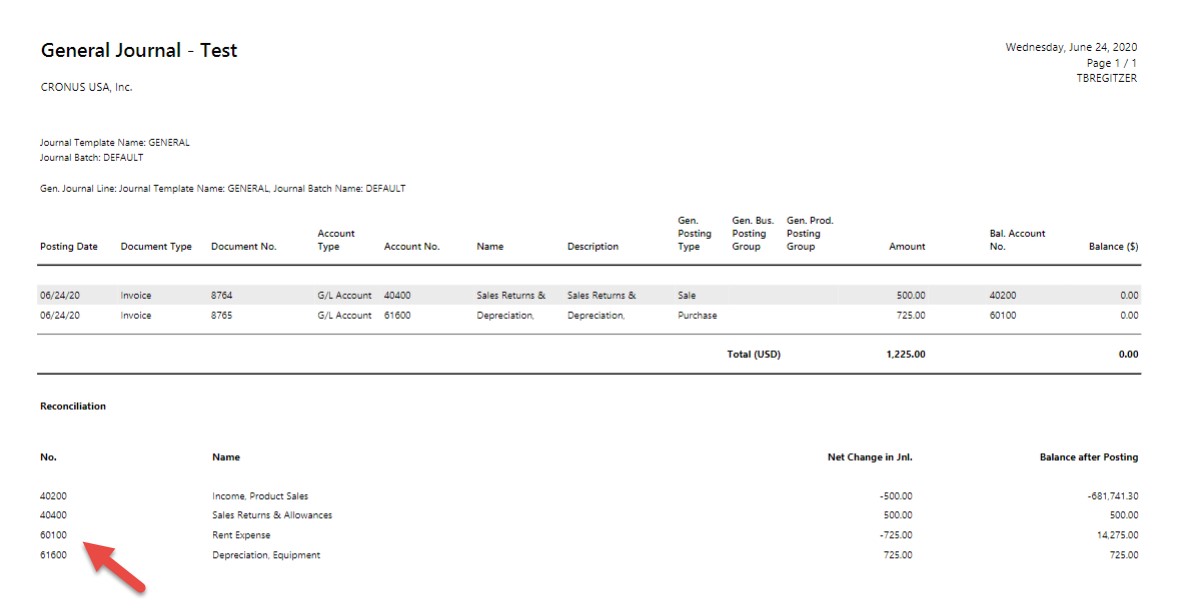 Debiting and crediting has never been easier with this functionality that takes out the guesswork. By reviewing the balance after posting amounts, you can confirm if your transactions are debiting and crediting correctly.
I hope this feature will help you gain valuable visibility into how your transactions are affecting your accounts. I have written other blogs on related topics at Innovia, so you might consider reading them as well, and if you have any questions, feel free to reach out.