Syndicated content provided by Equisys, Inc. Original content can be found here.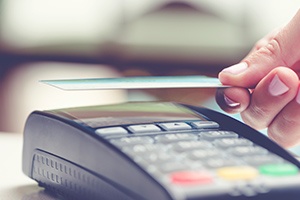 Any employer wants to believe that the people working for them are completely honest.
Survey after survey, however, suggest that things aren't always what they seem, and despite high levels of trust within an organisation, some employees tend to be a little less than honest with the company's money.
Yet evidence suggests that employees who commit expense fraud generally don't regard themselves as out and out fraudsters.
Some employees feel that because they work hard and deliver results, the fact that they occasionally claim more than they really should for a meal, or that they round up a taxi fare when making an expense report, isn't really a big deal. In fact, it's seen as pretty much a perk of the job.
The evidence
A study carried out in 2017 by Web-expenses asked 4,000 office workers in the UK, North America, Australia and New Zealand about expense claims. Amongst other things, the survey found out that:
1 in 10 workers admitted to regularly making false or exaggerated claims
37% of respondents felt that they could get away with a dishonest claim as long as it was 'sensible'
86% said that they had never had an expense claim challenged or turned down
For their part, employers often think of expense fraud as a minor problem, amounting to a few pounds here and there. Something that just has to be accepted if they're going to have employees who travel.
Yet the upshot of this is a scenario where small-scale expense fraud is allowed to continue unabated and goes on to become a large-scale drain on resources.
Systems to combat fraudulent claims are either not put in place or are left to become obsolete as the nature of the problem changes.
Figures released by Action Fraud, the national fraud and cyber-crime reporting center for the UK, identified some startling findings in relation to corporate employee fraud, a category which includes the misuse of expense systems and corporate payment cards:
Losses from fraud of this kind amounted to £88m in 2017-18, up from £40m the previous year
The average loss reported was £62,000, up from £50,000
The number of employers reporting fraud to the police had risen 76%, generating 1,418 reports
A solution to employee expense fraud
Zetadocs Expenses provides a solution to this issue, because it includes a framework for expense reporting which is robust, yet simple.
Because of the transparent reporting abilities of the system, employees will be aware of the monitoring measures their employer has in place. At the same time, employers can monitor expense activity and respond to any questionable claims without disrupting the smooth running of the wider business.
Specifically, Zetadocs Expenses helps protect against fraudulent expense claims in the following ways:
Rejection of individual claims by line
In many expense systems, a suspect claim which is questioned at the report level means that the whole report is rejected and the process grinds to a halt.
With Zetadocs Expenses, the approving manager can identify a fraudulent expense within a report and reject a single line – emailing the submitter to request that the claim be revised and resubmitted. This means that other expenses contained in the report are approved and reimbursed quickly, which can only improve staff morale.
Vehicle type
The mileage or petrol expenses claimed by an employee for travel expenses is often dictated by the kind of vehicle they use.
Zetadocs Expenses enables an administrator to limit the vehicles visible to a particular employee, stopping them switching to a vehicle with a higher reimbursement rate.
Mileage claims
Overstating the actual mileage driven for a business journey is a common source of intended or unintentional expense fraud.
To prevent this, Zetadocs Expenses synchronizes with Google Maps, enabling administrators to set specific mileage limits per user based on a standard view of the journey. If a user exceeds a set mileage, they are flagged to an administrator and the user will be asked to provide an explanation.
Managers
The Zetadocs Expenses administrator can assign an employee to a specific manager for expense approval, restricting them to only those who are authorized to approve their expenses. This stops any users deliberately submitting to managers who don't have the authorization to approve, in an effort to bypass the system.
In summary
Each of these examples provides administrators with a simple tool to control the expense claiming and approvals process, and thus limits the opportunity for expense fraud.
By improving the overall expense management systems of the organisation, Zetadocs Expenses turns a tiresome and flawed chore into a seamless and easily managed part of everyday business.
For more information on Zetadocs Expenses, access the webinar below. You can also contact your Innovia Consulting Account Manager – or email Innovia at sales@innovia.com.