Everyone likes to unpack a gift box, and I am no exception. It seems like gift boxes are everywhere. You can even order a monthly surprise box that will come to your door without fail containing anything from wine and cheese to your favorite toiletries and everything in between. We ooh and aah over each new thing as we unpack our boxes, so why should unpacking new features to our ERP solution be any different?
Microsoft provides us the same joy every month as we receive and unpack our Dynamics 365 Business Central updates with its new features. And, twice a year, we receive an extra special update filled with new items and changes, many of which we asked for.
Recently Microsoft released one of these extra special updates, their Business Central 2021 Wave 2 release, and If you know me, you know I couldn't wait to dig in. Here are a few of my favorite things I found in this update gift box.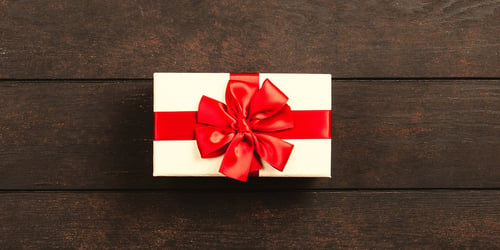 1. Default Line Type on Sales and Purchase Documents.
This first gift out of the box is a seemingly minor change, but it gets requested often, the ability to set default lines for new sales and purchase documents. You can select via dropdown which line type you would like to be set as the default and easily change it if needed. This may seem small, but it can be a real-time-saver when creating many documents.
2. Export to Excel Document on Two More Journals Pages.
Next, we find the ability to export data directly to Excel, allowing you to enter, export, and edit data quickly. I know what you are thinking, "the Edit in Excel feature was already there." It is now available on the Recurring general journals and Intercompany general journals pages.
3. Budget Column Filters added to the Account Schedules.
Here is one that financial departments will appreciate. This handy feature allows you to automatically schedule reports for actual versus budget, for both budgets and forecast.
4. More Columns Through Personalization.
Now, it is easier to customize pages to show you the data you need with an expanded list of drag and drop fields available on several pages.
5. Improvements To Bank Reconciliation:
Bank ledger entries now only show ledgers after the statement's ending date, allowing for a more straightforward overview.

A new, cleaner, easy-to-read test report layout.

With auto-matching, users can now decide to overwrite any, all, or none of the already matched entries.

Many-to-1 matching is now available.

You can now auto-match posted transfer differences in the general journal.
6.

Streamlined App Updating in the Admin Center.
A dedicated admin will now be able to update Business Central on behalf of their customers.
7. More Options for Copying Environments.
This feature will allow you to more easily test updates, setups, and additional functionality.
8. The Report Section is More Detailed in docs.microsoft.com.
The Business Central documentation section on docs.microsoft.com now has more robust information in the Business Central Reports section, including what each report is and what it does. You should check it out.
I hope this whets your appetite. For more details on the Wave 2 updates, please visit:
Overview of Dynamics 365 Business Central 2021 release wave 2 | Microsoft Docs
New and planned features for Dynamics 365 Business Central, 2021 release wave 2 | Microsoft Docs

Or reach out to us at Innovia Consulting!