We're hearing so much about data lately we need a system to manage the data on data.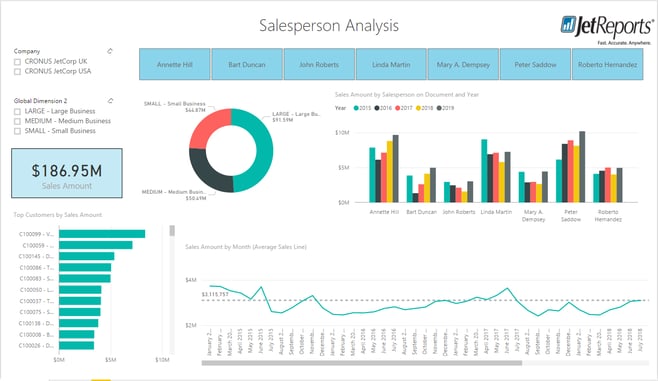 Data. There, we said it again.
The amount of information generated by businesses today is staggering. And that data can either launch your business toward success or leave you calling out "Houston, we have a problem!" The difference is how you manage it.
You can try to go it alone using sheer wit and determination, or you can employ a solution built specifically to turn Microsoft Dynamics [NAV] data into actionable insights, with Jet Global.
Jet Global allows you to go from "I think" and "I feel," to "I know" and "I have the facts to back it up" – all with just a couple clicks of a button.
Generate one version of the truth that you can access anytime, from anywhere, in a format you can control.
Watch this 60 second demo, then take a look at the rich and informative dashboards and reports you can begin to use instantly:
Example Reports and Dashboards for Every Role
Forget spending months, or years, getting a solution up and running for the analytics you need. As you're your trusted [ERP] solution provider, we recognize that data is the future and we're ready to show you how to get a fully functional business intelligence solution in a matter of hours with Jet Global.