Of course we think you should be on the Azure Cloud. But why take our word for it? Hear from Microsoft itself about all of the features, options, and tools Azure offers and discover why Azure is right for your business.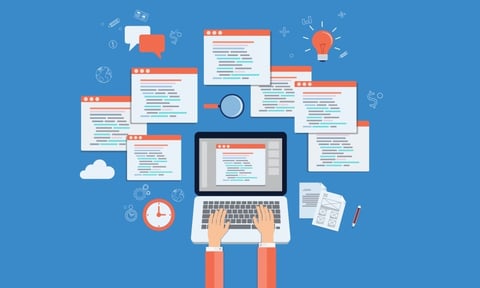 This article excerpt, by Microsoft Azure Team, originally appeared here: https://azure.microsoft.com/en.../
This has been an exciting year for the Microsoft Azure cloud platform. We held AzureCon, one of the world's largest virtual cloud events, and more than 150,000 of you tuned in to learn how we're advancing the intelligent cloud for organizations of all types – from NASCAR, Jet.com and Alaska Airlines, to the United Nations Development Programme, Rockwell Automation and more. Hear first-hand from our customers about how Azure continues to help them transform their business in these videos.
At AzureCon, we outlined the road ahead for the cloud – from big data and predictive analytics, to the Internet of Things, to trends like containerization and microservices, and cutting-edge cloud infrastructure – to highlight how Azure is changing what's possible in business today. But transformation doesn't have to be complicated. At Microsoft, our mission is to make cloud innovation a simple and affordable reality – all while offering you the most unique value. Through consistency and seamless integration across cloud and on-premises, unmatched product capabilities, flexible pricing and best-in-class support, we are committed to making sure that Azure is the best public cloud for running Microsoft software, or any software.
A cloud at your pace
To support your journey to the cloud, we are committed to giving you the best pricing and flexible options. The Azure Compute Pre-Purchase plan, which we unveiled at AzureCon, is an example of this commitment. This new offer is designed for predictable compute workloads and can provide you up to 63 percent cost savings when you pre-purchase one year of compute. And if you're moving a significant number of workloads to Azure, but at a moderate or less predictable pace, the new Azure Compute Option provides great pricing with more budget flexibility. Run any compute instance in Azure with discounts up to 60 percent in exchange for add-ons to your Windows Server annuity licenses. More information on these two offers is available here. In addition, we also recently announced price reductions on our popular D Series virtual machines by up to 27 percent and on our A8-11 virtual machines by up to 60 percent off standard prices. These are just a few examples of how we're committed to giving you the best pricing and the most flexible options in our cloud.
We also continue to hear from you the importance of enabling hybrid scenarios. This includes the use of your Microsoft software across your datacenter, Azure and third party hosted datacenters. Extending on our support to Bring Your Own Licenses (BYOL) to Azure, we are now making it possible for you to bring your existing Windows Server licenses to Azure, just as you can with other popular Microsoft products, such as SQL Server and SharePoint today. We will also make it possible for you to run Windows 10 on Azure. Simply put, we're ensuring that Azure is the best place to run Microsoft software. Look for more details soon.
Want to learn more about the innovations that make Azure the most complete cloud experience? Check out the summary of AzureCon announcements below:
An open and flexible cloud
Enabling IoT and Big Data
Great performance in the cloud
Trust at hyper-scale
True hybrid cloud
Comprehensive, integrated app development
Check out the keynotes and drilldown sessions from AzureCon to learn more about what Azure can do to enable your journey to the cloud!