NAV 2013 has brought many new features to the party but sometimes it's the little things in life that we get the most joy from. 2009 RTC was a big change for many. With it came some restrictions and takeaways that were hard to adjust to. But, fortunately, Microsoft has added some much needed Find/Filter features that are just a click away.
Filter to This Value
Right click on a cell in a List view and instantly filter on that value. Beats having to go to the top of the list, selecting which column you want to filter on, and then typing in a value.

Instantly see your filtered results.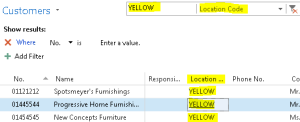 Find
Right click on a cell, instantly go into find mode.

And start typing for a record in that column.

Advanced Lookup
Right click in a column with an attached table, click Advanced Lookup to see that table's information.

Presto!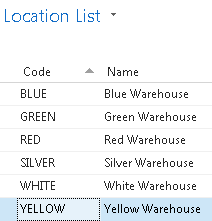 Sorting By Column
And who can't get excited about resorting by column (finally) with the click of a mouse! Of course I don't know how well this works with a 500,000 record list but works great on Customers, Vendors, Sales Orders, Purchase Orders, etc. in Cronus.
Freeze that Pane (another right click feature)
Well it isn't Excel (yet) but it is nice to be able to control what columns stay visible while scrolling to the right. Just right click on the column header, Choose Columns and add a place holder for Freeze Pane. Ever play Freeze Tag as a kid? Well, not quite the same but maybe it brought back some fond memories. 
What's your favorite new feature? I would love to hear about it.
Duane Maupin
Navision User/Consultant since Navision 1.0
PS – Don't forget about Ctrl+Alt+F1 for Zoom, Ctrl+E for Excel and Ctrl+L for Links. Not all new but very helpful.