by Kate Pinyan, Lanham Associates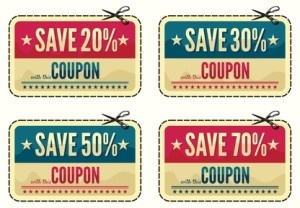 Sales Promotions – Shoppers love them and look forward to the next one. They include % off deals, BOGO's, and Free Shipping when purchasing over a certain dollar amount. Organizations search for the perfect Promotion that will increase sales, gross margin dollars, and customer loyalty, while enhancing their brand.
For the Inventory Management team, preparing for the Promotion and analyzing results afterwards are just as important as developing the Promotion itself.
Promotion planning requires purchasing extra inventory to cover the forecasted spike in sales. Planners are charged with estimating the increase in sales and purchasing additional inventory to accommodate it. For example, when you offered 20% off all shoes last year, your shoe sales increased 30%, so you could reasonably expect similar results this year
After the Promotion, your team analyzes the results and determines that sales actually increased 35% this year! This is great to know, but don't let this information become knowledge in someone's head or let it sit in a Promotional review log. If you do, next year, you will notice your inventory increasing, only to realize someone forgot to make adjustments to the incremental sales for the Promotion last year. Now, you've unintentionally bought an increased amount of inventory for a non-recurring Promotion!
Whether you mark the additional percentage increase in sales (35%) caused by the promotion so that it is not part of your history, or adjust the unusual usage after the promotion is over, most experts can agree, it is important to make sure that you have a system (or software) in place that can handle Promotions.
As consumers, we love taking advantage of Promotions, but in the forecasting world, making sure you plan for your inventory correctly (before and after!) is just as important as determining the terms of the Promotion itself.