If you're using the Microsoft Dynamics NAV 2009 R2 (possibly an older SP1 build) or the Microsoft Dynamics NAV 2013 Development Environment, you can hop directly to a specific object's function in code by pressing the F9 key. Older versions of NAV will either do nothing if you're in a codeunit, or if you're in a table, just bring up the code behind, not at a specific spot. If you're in an object, go to View -> C/AL Globals -> Functions.
Here is Codeunit 80, with the C/AL Globals window showing the object functions: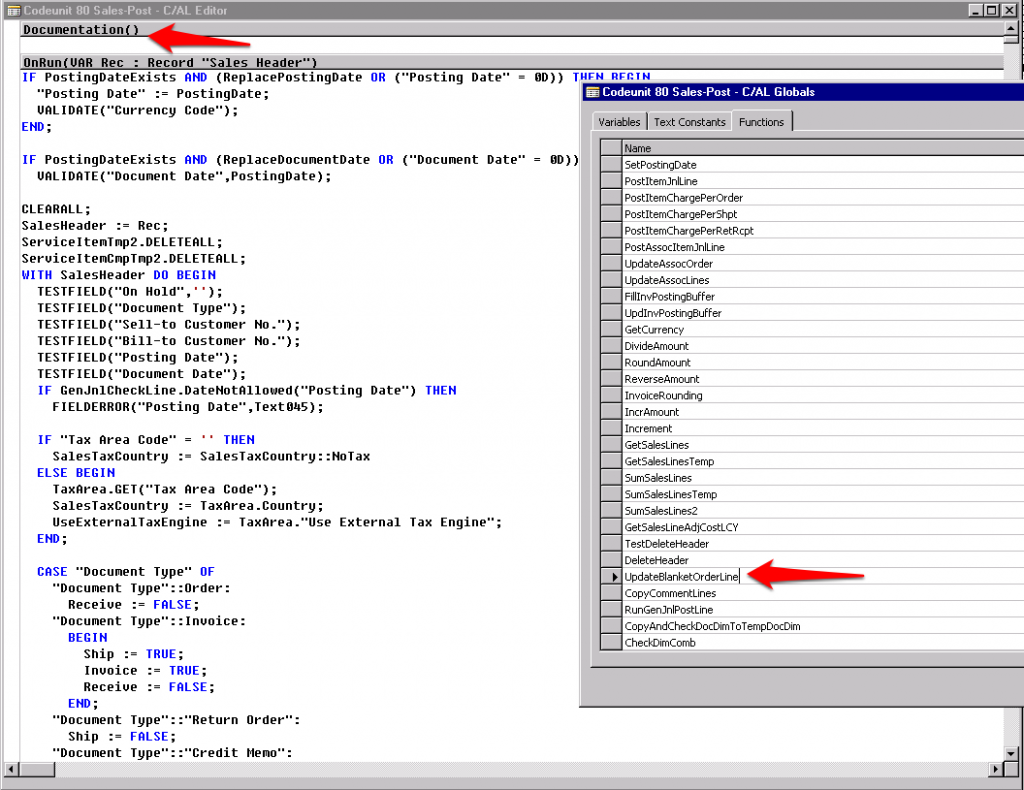 In this example, I want to move down to the UpdateBlanketOrderLine function. I select the function in the list and hit F9, which takes me to the exact spot. Cool.