Each year in July, Microsoft has its annual Worldwide Partner Conference. Microsoft's top partners from around the world all come to see what's happened in the past 12 months and what we have to look forward to in the next 12-24 months. The interesting part is, over the years I've seen their vision be much more forward thinking than it appears now. It was about 5 years ago that they announced the vision that we're seeing now with Azure and the Office 365 products maturing. As with everything these days, it seems like the evolution from just mere thoughts to production is shrinking. I'm sure you see it in your business as we do in ours.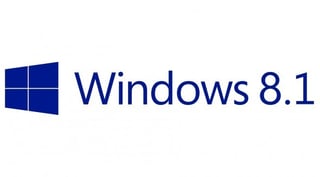 Technology is allowing companies like Microsoft to take the feedback from its clients and make revisions based on their needs and desires. Think about it: Windows 8 and Server 2012 are already nearly a year old. In the past, many companies were slow to change. They would wait a year or two or for a service pack before they would install a new operating system. Now, if you wait a year, it's "last year's" technology. We're nearing the next release already—Windows 8.1 and Server 2012 R2 will be out in the fourth quarter of this year! And it's not just an update; it's a whole new version! Possibly the greatest thing about these new releases is it shows how much Microsoft listens to its users. Most of the changes are requests from users just like you.
One of the great things about my job at Innovia is getting to evaluate the latest and greatest technology before it ever gets implemented at our client sites and often before it's even released to the general public. With every release Microsoft pushes out, there are always new features to excite what I would call "BIG" business, but not always for the small to mid-size clients we have. With the release of Server 2012 last fall, I felt Microsoft really focused on the SMB market with features that everyone could use. Reading what's coming later this year with the releases of Windows 8.1 and Server 2012 R2, I couldn't be more excited about what we can offer for our clients now.
Let's start with what I believe are the top 3 new features of Server 2012 R2.
Hyper-V replica was a feature that was added a year ago with the release of Server 2012. Hyper -V Replica is a free disaster recovery tool in Hyper-V 3.0 that creates and maintains virtual machines. In the event of a catastrophic loss, the system administrator can failover to the replicated VM to provide business continuity. In the R2 version, Hyper-V Replica now allows you to choose the replication interval from as low as 30 seconds up to 15 minutes.
VM Cloning brings about the idea that you can export a snapshot of a running VM to troubleshoot a problem offline. Imagine how helpful this could be when you need to troubleshoot a problem or even test new functionality.
Live Migration with compression – Virtual machines can be migrated with live migration in 2012, but in 2012 R2 it brings vast speed improvements in this area.
On the Windows 8 side, Microsoft has also been hard at work. Windows 8.1 is an updated operating system. Many of the changes are based on feedback from users just like you.
The "start button" is back for those who complained about it missing in Windows 8.
You will now have the ability to boot up to the desktop mode, start menu, or any application. This is a great addition for those who have kiosk or production computers.
The background of the start menu is also customizable now. You have the ability to show your favorite photo in the background.
Additional tile sizes have been added to allow you more personalization and better use of the screen on your start menu.
The snap vies have a 50:50 split view added. This allows for greater use of the split screen functionality when working in multiple documents or applications at the same time.
In closing, the technology life cycle is changing fast. Microsoft is trying to address new features and changes to meet your needs faster than ever. Although I certainly didn't go through all the changes in the latest versions, I highlighted a few that I think you will really like.