Natural disasters around the world have proven that no supply chain is safe or immune from the powers of Mother Nature. Earthquakes, tsunamis, and even pandemics like the COVID-19 outbreak can cause worldwide disruption of interconnected supply chains.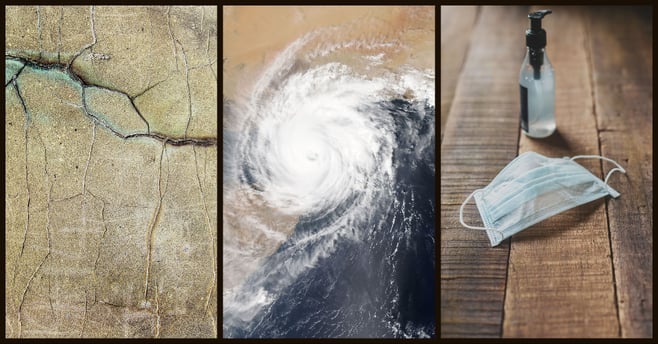 The risk associated with supply chain disruption is further increased by recent procurement trends – supplier consolidation, just-in-time production, and outsourcing. Despite the vulnerability, few companies have developed contingency plans.
To prevent disruptions from causing major damage to their businesses, manufacturers and distributors must react and plan for natural disasters. The following are 4 ways organizations can proactively prepare for unexpected supply chain interruptions.
Create a tiered approach to suppliers. Instead of relying on one supplier for a good or service, distributors should order from several so that they have multiple relationships built. This diversity can provide alternative sources for supplies should the supply chain be interrupted.
Communicate and update information religiously. Distributors can stay ahead of changes by keeping in constant contact with vendors. If vendors know a disruption is coming, they may be able to compensate to support the supply chain system.
Purchase supply chain insurance. More and more vendors are looking into insurance policies for their supply chain. Significant damage can be done to a business if its supply chain is cut. Insurance can offset the losses.
Ensure data backups are stored offsite. Backup all of your mission-critical information (customer records, emails, and financial data) in an electronic format and store them offsite. You want those records safe and sound in another location if a disaster strikes your building or your team needs to work remote.
ERP and business management software, such as Microsoft Dynamics 365 Business Central (formerly known as NAV), can also help with supply chain contingencies. Having your data together in one system that is accessible anywhere you go can take a significant burden off your shoulders.
Contact us by clicking the link below or call 800-837-7000 for more information.
This blog is updated from a previous version that appeared January 18, 2012.