There's no doubt that you've heard the saying, "Too much of a good thing."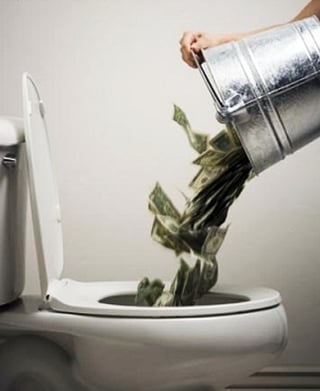 This is true in everyday life as well as business. One such place where you might own too much, and be spending extra money, is with Microsoft software licensing.
Before we get into having too much, let's first make sure you know what Microsoft software licensing means. When you purchase the software license from Microsoft, you're getting their permission to use the product.
Of course there are several different levels of licensing, and types of licenses, but you need to purchase the license so that you're not in violation of using and Microsoft software illegally.
While it's best practice to purchase the right licenses for your Microsoft software, it's also possible to secure too many rights, or in other cases, the wrong types of licenses.
For most small and medium businesses, it comes down to two different software licensing options:
Microsoft Volume Licensing
This flexible option is for businesses that need multiple licenses for their users, but don't want to pay for media and/or documentation each time. Microsoft volume licensing will save you time and money because you only need to buy the software license once and add on multiple licenses. Without the volume licensing, you would have to invest in multiple full packaged software products for each license.
Full Packaged Products
These are the software programs you purchase from a reseller that contain the license for one user. Fully packaged products are strictly for businesses with low volume needs. An example of this scenario would be buying a Microsoft Office package from a retailer such as Best Buy.
With these two options in mind, it's time to review your business and the software solutions used daily by your employees.
In many cases, you might have purchased the license for each separate software program from retailers, which means you won't need to purchase additional licenses.
If you have a need for more than 5 licenses, whether it's 1 product with 5 or more users or 5 different Microsoft products for 1 user, then Microsoft Volume Licensing is the right option for you. Using this method, you'll get the licensing you need at the best possible price with the most flexibility.
Volume software licensing has several benefits, including discounts, payment plans and set price levels that won't change when it's time to renew the license. Deployment of the software is streamlined via volume license keys.
By taking an assessment of the Microsoft software that your business owns, and the number of users, you can determine if you need additional licenses or currently own too many.