Searching for the right Enterprise Resource Planning (ERP) software can be an arduous process.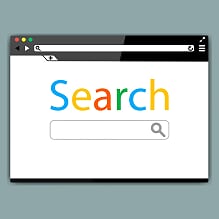 The man hours spent on Web searches alone can quickly add up and become a full-time job. Then there's the research into all of the products that are available, and there are many. Then there's the selection process that includes everything from product demonstrations to reference checks. Even if you've narrowed down your options to a short list of say 5 solutions, the search and selection process will take up months of your time. And time, as we all know, is money.
Innovia Consulting has a compelling story to tell you about why your search could (and really should) begin and quickly end with the foremost ERP software solution for food manufacturing and distribution companies - Microsoft Dynamics 365 Business Central. There are 2 decisive advantages to consider.
The Microsoft Advantage
Let's face it. Microsoft is a household name with an indisputable reputation for innovation and quality. Microsoft spends $11 billion a year on continuing research and development so that their ERP software is always cutting edge. Microsoft Dynamics 365 Business Central SaaS is built for mobility and anytime, anywhere access to meet the way people work today.
Business Central is all about making your business processes efficient and accessible. You've done it from your servers, but now with Business Central SaaS, your system can improve even further. Business Central SaaS delivers functionality on-demand, in a secure, agile environment that grows as your business grows. It incorporates the latest functionality for analytics that make smart business decisions possible in real time to address rapid changes in the market and in supply chains.
Plus, it's economical. It's the only Microsoft ERP solution that contains modules that allow you to run your entire business, even CRM. It's a solution that never fails to exceed your expectations. It's the best you could possibly choose for your food manufacturing and food distribution business, bar none.
When you choose Microsoft, you're choosing peace of mind.
The Innovia Advantage
Innovia Consulting has been implementing and supporting ERP software systems for food manufacturing and distribution companies for more than 30 years! It's therefore no wonder that we can claim to understand your business processes and requirements better than any other software partner you might speak with. Beyond merely implementing software, Innovia customizes your ERP system to conform to your unique needs. Because not all food manufacturers and distributors are alike.
It didn't take us 30 years to figure that out, but over the years we've perfected the solutions we provide so that from one screen you can obtain all of the information you need from our customizable and intuitive dashboards as well as our powerful cost and production analysis tools. You get:
Automated workflows
Optimized scheduling
Detailed processing, packaging, and shipping information
Comprehensive compliance monitoring
Real-time tracking and complete traceability
And much more.
When you choose Innovia, you're choosing peace of mind.
Let's chat about food manufacturing and distribution.
Whether you are looking for a new ERP system or in need of a new Microsoft Dynamics Business Central Partner, Innovia is the right choice. Visit us at www.innovia.com. Call us toll-free at 800.834.7700. Email us at sales@innovia.com.