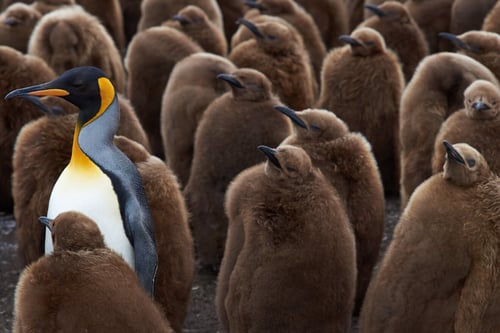 The dictionary tells us that "one of a kind" means a person or thing that is not like any other person or thing. Even identical twins are "one of a kind" because they have unique fingerprints! Certainly, your food manufacturing or distribution business has recipes or processes that are unique. Because if you weren't unique, you wouldn't be in business at all.
When it comes to the software you choose to run your business, it only makes sense that you would prefer a solution that is flexible enough to fit your unique needs. Because a "one size fits all" solution is not likely to fit you at all.
Microsoft understands that. Innovia Consulting understands that too.
For more than 30 years, we've been working with food manufacturing & distributing companies like yours. Of course, the technologies have changed considerably over the years. But one thing has not changed: The commitment we make to our clients to innovate and optimize their Enterprise Resource Planning (ERP) system so that it fits their business model and streamlines operations.
Innovia and Microsoft: Working for You
Innovia works exclusively with Microsoft Dynamics NAV/ D365 Business Central. We've chosen the solution because it provides the most features, functionality, and flexibility for our food manufacturing clients.
In the food manufacturing & distributing sector, intense competition is a given. When you add in changing consumer demands, shifts in consumption growth, specialty niches, and stringent food safety requirements, it can be difficult to keep up the business systems you need.
That's where Dynamics NAV/Business Central (BC) makes a difference. NAV/BC is a complete ERP system that lets you see the big picture and avoid costly mistakes. With NAV/BC, you eliminate waste, speed up delivery, reduce costs, and remain compliant.
You get all the information you need to run your business efficiently and effectively on a single screen and all of the customized functionality you could ever want.

You're one of a kind.
That's why we spend the time to get to know everything about your business before we develop a customized system for you. We've been a preferred Microsoft Partner since 1984 and we manage an average of 25 NAV/BC ERP system projects every year. We're big enough to support all your needs yet small enough to know you by name. Together, we've got this.
Contact us to learn how Microsoft Dynamics NAV/ D365 Business Central for food manufacturing will help you control your business.
Visit us at www.innovia.com. Call us toll-free at 800.834.7700. Email us at sales@innovia.com.
Related Article
If You're a Food Distributor, Dynamics Business Central Is the ERP Solution Built for You