Today's world is all about integrations. Every piece of software you use fulfills a purpose, and when they can communicate with one another, you can do so much more. The possibilities can be mindboggling, but one easy place to start is with all the Microsoft Services.
In our previous blogs, we showed how Business Central's Software-as-a-Service (SaaS) version allowed customers to more easily predict their costs, prevent expensive and disruptive updates, and keep themselves at the forefront of innovation. Today we're exploring how choosing Business Central SaaS helps your business take full advantage of all the technology that Microsoft offers.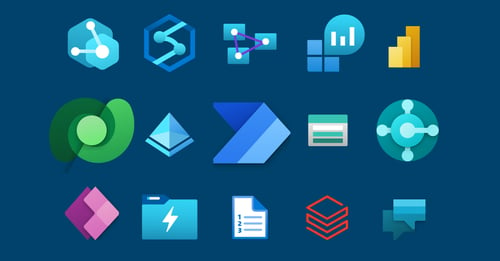 Let's take a look at just a few of the core integrations that make BC SaaS so powerful.

Power Automate
Have you heard of Microsoft Flow? Today, this service is known as Power Automate. It is part of Microsoft's Power Platform, which handles the automation of repetitious tasks in a low-code environment that connects with all kinds of services.
One of the significant drawbacks of an on-premises ERP is that it doesn't have access to Power Automate, which requires the SaaS version to function. If you have on-premises today, you may not even know that you automate tasks like:
Emailing specific people when customers pay an invoice
Adding new sales orders to a spreadsheet or SharePoint list automatically
Sending real-time data back to a Power BI dataset

Dataverse
Highly related to Power Automate and other parts of the Power Platform, Dataverse is a shared data source between various applications, including Dynamics applications like Customer Engagement, Business Central SaaS, and more.
Dataverse allows you to easily interact with your data through Power BI, Power Automate, and other applications while maintaining a "single source of truth" between them. Dataverse reduces the complexity of integrations between your systems and, thus, mitigates possibilities for errors.

Azure Services
There's a lot of innovative services built into Azure today. You're probably familiar with its virtual machines or storage solutions, but did you know it also offered tools like:
AI
Mixed Reality Features
Internet of Things (IoT) Support
Azure Active Directory for powerful security options
Many of these services work with on-premises, for sure, but SaaS is built from the ground up to take advantage of them and updates in-sync with them to ensure maximum compatibility and range of features.
We've Pulled Out All the Stops. What Do You Think?
In this four-part series, we've covered four powerful reasons to switch to Business Central SaaS. Each one could potentially be a gamechanger on its own, but together they make a solid case why almost any business out there could benefit from upgrading.
But maybe you have questions. Perhaps something we've said on costing, upgrades, development, and integrations has sparked an idea. We'd love to hear about it!
We invite you to schedule a short call with our Business Central SaaS expert to learn more.
Or, if you'd like to go more in-depth on this topic, feel free to download the free eBook.