Meeting the needs of your customer base has been and will always be critical to being successful and staying competitive. This is especially true today, as shifting demographics in the workplace and advancements in technology have changed customer expectations on the level of service they expect to receive from suppliers. When it comes to your business, your customers now want to be able to pay you the way they want to, how they want to, and when they want to. When done properly, meeting these customer needs will improve cash flow for your business, thereby driving up profits and allowing you to remain competitive in your marketplace. But what solutions exist today that will help your business do this?
As a client of Innovia, you have a wealth of resources at your disposal to help your business improve its efficiency. Versapay is one such resource. Versapay's ChargeLogic Payments offers turnkey business solutions that enable you to stay focused on your business with easy-to-use, reliable, and secure integrations. Versapay specializes in AR Automation, payment processing, e-commerce, merchant services, and much more. It integrates with Microsoft Dynamics 365 Business Central, enabling businesses like yours to effectively meet the needs of their customers in a way that allows them to maximize their cash flows and drive profitability.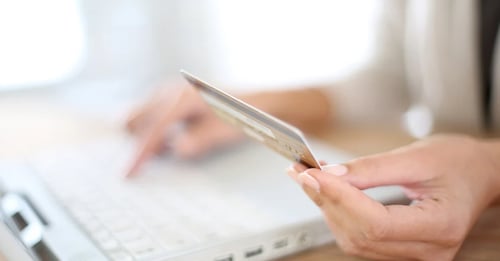 What ChargeLogic Solutions Does Versapay Offer?
Two of the primary ways Versapay does this is through their PCI Validated and Certified software: ChargeLogic Notify and ChargeLogic Payments:
ChargeLogic Notify

allows suppliers to automatically deliver personalized, fully customizable targeted emails directly from Microsoft Dynamics 365 Business Central. With its powerful template system, suppliers have full control over the design and content of their emails so that the exact information is provided with the exact look they want. When combined with Click-to-Pay integration, suppliers streamline their invoicing process with an embedded 'Click-to-Pay' button in their email invoices. These buttons re-direct customers to a secure, hosted website where they can pay via credit card or electronic check. Make it simple for customers to pay you straight from the invoices and statements you send them!


ChargeLogic Payments

is a turnkey solution for suppliers to accept and process payments from customers through a reliable, secure, and simple to use payment portal. Through this PCI Validated portal, your customers can view, pay, and manage all of their invoices quickly and securely. Versapay brings payment processing directly inside Microsoft Dynamics 365 Business Central. With this integration, suppliers gain a streamlined payments process, as customer records like payment history are automatically stored within Business Central and posted to the Customer Ledger. This eliminates the need for manual data entry and enables your finance team to shift their attention to more meaningful work. Your customers have full autonomy to pay you how they want to; the portal accepts all payment types, including credit card, gift card, debit card, check, or EBT.
When you implement Versapay's ChargeLogic Payments into your business, you make it easy for your customers to pay you. Now more than ever, you need to be flexible to the needs of your customers. With preferred payment options, a secure, easy-to-use online customer portal, and click-to-pay functionality embedded into your email invoices, Versapay empowers customers to pay you faster and on time. You will enjoy a steady stream of incoming cash flow that will ultimately drive up profits for your business, giving you an edge to stay ahead of your competition in the long run.