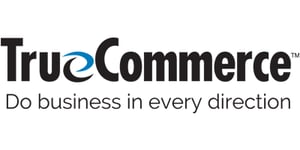 There's one conundrum facing nearly every supply chain company in today's digital economy: how to fit all the technology solutions under one roof while making them all fit together seamlessly?
Challenges are many - extending the business to B2B and B2C eCommerce marketplaces, driving efficiencies in trading networks through technologies like EDI, managing end-to-end order inventory and product content. In other words, meeting customers' digital demands, channels and systems calls for a dizzying array of choices for product solutions and system integrations.
And the answers for companies aren't always easy.
For most, the heart of the problem lies in the fact that, with each new adopted capability or application, product suites become proportionally more complex. That leaves the organizations with a dichotomy: they seek to simplify and streamline their business, but in doing so they have to deal with increasingly unwieldy and confusing processes.
That prompts some organizations to stay away from new software purchases and invest in the legacy systems customization. However, the unending race to keep pace with the rapidly growing market of web-deployed applications upends this prudent approach. In both cases, the quest for new solutions can create just as many problems as it solves.
For such companies, could there be another option?
Expanding functionality while streamlining delivery
At TrueCommerce, we are hoping to make this very controversy – of needing to expand digital capabilities while minimizing complexity – a non-option for customers. In other words, we believe that organizations should have the freedom to choose whichever option fits their unique and growing business, while helping to streamline their processes, cut costs and better serve their customers.
That's the idea behind our recently released TrueCommerce Foundry platform. The platform provides customers with the ability to pick and choose applications from a broad set of unified commerce services. Foundry acts as a centralized foundation – and common user interface – for each inter-operable application. With it, customers can connect seamlessly to an expanding number of customers, suppliers, channels, digital marketplaces and storefronts.
The connectivity is executed through a variety of best-in-class products and services: EDI, VMI, B2B and B2C storefront integrations, end-to-end order management, drop-ship capabilities, product information management and more. Meanwhile, the Foundry itself integrates directly with leading ERP and business systems.
In other words, Foundry lends businesses the ability to add the digital capabilities demanded by the marketplace, while streamlining and simplifying the delivery of that functionality. Through a single, easy-to-use and responsive user interface – available across desktop, tablet and smartphone – organizations can effortlessly execute on the services and tasks needed to scale their operations, drive digital commerce and meet customer needs. The end result is that supply chain businesses face no trade-off between functionality and complexity: adding new capabilities brings no new logistical hassle or capital overhead for the business (including the need to on-board new staff to service such operations).
While the task of adapting to today's digital marketplace has long been daunting for supply chain companies, modern platform thinking is greatly easing the pain of transition. By building digital capabilities into a single, web-based, inter-operable platform, organizations can enhance their services and expand their trading networks, while simplifying the core business processes.
To learn more about TrueCommerce, click the link below to view the webinar.
Check out Innovia Consulting's blog page here for more information and other topics of interest, or drop us a line at sales@innovia.com.