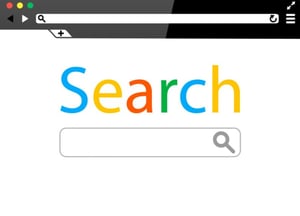 Right there, in the title of this blog article, lies the 2-fold beauty of Microsoft Dynamics Business Central (also known as NAV).
Business Central is suitable for companies ranging from start-ups to the Fortune 1000
Business Central is highly configurable and can be built to suit your unique processes and needs
You might be wondering: Isn't that true for most or all Enterprise Resource Planning (ERP) systems? It might surprise you to find out that most systems don't.
We're not going to name names, but there are many ERP software solutions that are far better suited for small companies because they simply don't have the functionality that large enterprises require. Conversely, there are many ERP systems that are a much better fit for very large companies either because of their price point or because they are so complex that they require a dedicated database manager and a large staff to maintain them.
Similarly, many ERP solutions are not flexible or configurable. These systems have out-of-the-box functionality that requires you to adjust your processes to fit their parameters. The result is that you're forced to fit a square peg into a round hole. And that's pretty difficult, if not downright impossible. So you end up with a solution that really doesn't work for your company at all.
Which brings us back to the beauty of Business Central and the way it fits companies of all sizes and shapes. What is it about Business Central that makes it so unique in a sea of other ERP software systems? Business Central is highly flexible and configurable. You're not tied to or constrained by the out-of-the-box functionality. You have options! You can choose either the Starter Pack or the Extended Pack. You can choose to deploy Business Central on-premises or in the cloud. You can choose from scores of add-ons to round out and perfect your solution.
What Does Innovia Bring to the Table?
We're the Business Central experts. No matter how complicated your systems are, we know how to optimize, support, and upgrade them. Our focus on getting the job done has led to five Microsoft Dynamics Customer Excellence Awards and counting.
We can get you live faster than you might imagine, all while keeping your stress low and meeting your high expectations. Since 1999, we've:
Worked with 100+ customers of all sizes
Carried out an average of 25 projects every year
Completed 100s of upgrades and system integrations, with 1000s of customizations
Innovia Consulting is Business Central certified and has been a key Microsoft partner since 1974. Each one of our consultants have more than eight years of experience so we really know how to make Business Central work for you.
Whether you are looking for a new ERP system or in need of a new Business Central Partner, Innovia is the right choice. Visit us at www.innovia.com. Call us toll-free at 800.834.7700 or Email us at sales@innovia.com to learn more.
Related Article