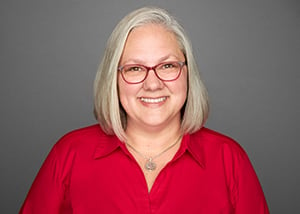 On March 4th, Innovia has invited me to present "9 Questions About Business Performance You Can Answer With Your BC Financial Statements," and I could not be more excited.


That may sound a little strange unless you know me and my passion for financial reporting and using Account Schedules in BC/NAV. As a former controller, I've witnessed first-hand the power of using financial reports to guide one's business and operations.

And that's really where the power lies.


Do You View and Use Your Financial Reports as a Rear-View Mirror or a Dashboard?
It's an age-old analogy, but it's absolutely true and a clear definition of the power that's waiting for you with the insights available in the system you already own. It's time to move beyond only answering the question, "What were my financial results for the last month?" because the CFOs and Controllers at your competition surely are.
As a financial professional, one of the most essential monthly deliverables we have is creating financial statements. We have a core mission to manage to a measurable result. But the more questions we can answer with our financial statements, the more opportunity we have to change the company's behavior with more significant insights into trends, profitability, and so on. Even more so if we learn how to shift to more real-time analysis and react quickly to the results we see. An incredible and usually underused tool in BC/NAV to make this shift is Account Schedules. They allow you to design many different views of the same thing to answer different questions.


Help Your Budget Managers See Their Numbers in Real-Time
As the title suggests, during the webinar, we're going to walk through nine questions you can answer that I believe will be powerful eye-openers for current BC/NAV users. One of my favorites is how to answer the question, "How much of my budget remains for the year?" I love this one especially because having this report in my system means my budget managers can look at their numbers any time they want. They don't need to wait for month-end, and they don't have to wait for me to get back to them. Real-time insights in the hands of those who need them? That's a game-changer. I have a simple schedule that you can build yourself to answer precisely this question and many more.
Come to our webinar to see eight more questions you can answer using your Business Central financial statements. Better yet, if you're reading this after March 4th, you can watch the webinar now on-demand.