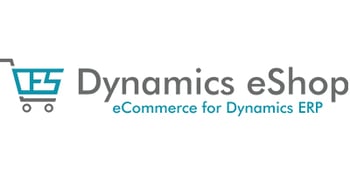 Simplicity is the ultimate sophistication and that is what we strive to achieve here at Dynamics eShop. When we designed eShop, we had one thought - To create an eCommerce solution that truly and completely integrates with Dynamics NAV in Real-time and has a simple User Interface. For all the benefits we know that only a true integration brings in the business. So, we had to find the right motivation to fuel the purpose.
A little bit on eShop Architecture - Utilizing the web services provided by Microsoft, eShop communicates with NAV in real-time by exposing some of the key NAV pages and code-units as a web service. So, all the logic built around Customer validations, pricing, discounts, and inventory are directly being sourced from NAV to NET eliminating the need to recreate all the logic needed to apply for online sales and services.
For the front-end - we built our product on an open source platform. What this means to you is that you have an army of developers all over the world working on the same platform as eShop was built. So when you want to integrate to a new app or add a cool new feature all you have to do is look for a ready solution/plugin online and integrate. Our idea was to use technology to take the complex and make it simple.
What's in it for you?
Since there are very few objects that were modified in NAV, we are able to upgrade you to newer releases of NAV relatively quickly. The automation brought by integration between NAV and NET supports transparency of data, data integrity, instant updates to the website, auto processing of online orders into NAV, a 24/7 online store that sells while you sleep, ability for your customers to view/print their invoices, track orders, pay invoices, and view reports. Yes, that phone's going to ring a lot less!!
More highlights on eShop
Scalability - We designed our product to support the display of unlimited products and categories online. So whether you are adding new lines of product or new services or as your customer base grows or as your sales soar, the website will adapt to the growing number of hits on your site.
All-in-one Solution – We Support B2B, B2C, Sales portal, Vendor Portal and mobile commerce. eShop offers an all in one solution, so if today you only use B2B and tomorrow you wish to open the site to the public, then it's just the matter of buying the license and not having to worry about making these two systems talk.
Built-in CMS - allows you to easily create your own pages, edit/maintain existing pages to customize the front-end while keeping the website live.
We offer Integration to Social media sites, Marketplaces (Amazon, eBay), and Marketing apps (Constant contact, Mailchimp, etc.) with 1000's of ready plugins to enhance your user experience. With eShop you can rest assured that you are backed with all the key elements you need to establish a successful online store.
For your Customers:
Focusing on every aspect of the User's journey on the website, we aim to give your customers a great online shopping experience, turning a user into a valuable and loyal customer.
A customer typically starts by browsing the site randomly or searching for a particular product. This results in either in a sale, an abandoned cart, or in worse case an exit from the site.
Browse/Search - In the effort to support user product search - eShop provides various search options with either Item number, description, friendly name tags on products, smart filters, sorting, and Hierarchical Navigation structure to logically guide the customer to the product they are looking for.
Product info - Once the user lands on the product page, eShop supports the display of multiple images, Product Reviews, the ability to create multiple tabs to display Item Specifications, features, and the ability to add large descriptions with videos and pdfs.
Order – eShop's simplified one-page checkout process reflects the billing/shipping addresses of customers directly from NAV and allows for the syncing of new addresses added back to NAV for future display. This integrates in real-time with your shipping and payment providers. Customers can track, view and print the order summary anytime.
We have implemented eShop in small to medium size businesses to large Fortune 500 companies. To see how eShop can help your business, send us an email or call us at 1-888-631-1148.
To learn more about Dynamics eShop, watch our webinar on demand.