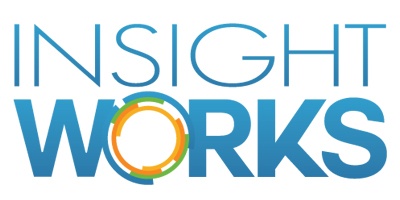 A manufacturing business can always benefit from bridging sales, production and engineering so that a number of criteria can be met – which options are available for parts, which options may work with other options, which options may include other sub-options and the costs of these varying options. Through the use of a configurator, the price of a configured item on a sales order can be entered, a bill of materials (BOM) automatically generated and inventory better managed.
And that's just the beginning.
If you are in the manufacturing business, you need to care about configurators because they can streamline your operations in ways you never thought of.
A Game-Changer for Manufacturers
Today's demand for highly-specialized products means that even conventional manufacturers – those that manufacture quantities of identical items sold from stock (i.e. "make-to-stock") – may still have a complex manufacturing component in their product lines. If you consider yourself a "complex manufacturer," you most likely have had to reply on highly-experienced customer service personnel with deep product knowledge to achieve detailed product specification. But you probably also discovered that this was neither efficient nor, in many cases, completely accurate due to errors and missing/misinterpreted information resulting in a non-compliant product.
Enter the configurator, which can be thought of as ERP software's answer to a product "template." By building a comprehensive feature list with option ranges and boundaries, even the most complex product can be custom-specified for production. What's more, an effective NAV Sales Configurator, such as the one offered by Insight Works, significantly simplifies the creation of Bill of Materials (BOMs) and Routings, or assembly BOMs, to make quote and order generation more efficient.
Benefits of a NAV Sales Configurator At-a-Glance
Ideal solution for companies that make-to-order or assemble-to-order
Support for thousands of options
Non-invasive install won't compromise your NAV infrastructure
Automatic generation of assembly and production BOMs from sales orders and quotes
Affordable solution for any size business
Significant time-savings using pre-configured items
Manual input reduction and improved efficiency/accuracy in sales quotes and orders
Ordering and quote process simplification for staff
Signs Your Manufacturing Business Needs a Configurator
1. You're Focused on Lean Manufacturing
When we say "lean manufacturing," we're talking about the elimination of waste and excess. This means that your company can concentrate its resources and energies on creating high-quality products, and it's a great tactic for ensuring that your business operates at maximum efficiency and cost-effectiveness. With a configurator, you can make sure all of your products are optimized so that they perfectly meet the customer's needs while cutting out any waste or unnecessary elements both from the manufacturing process and the product itself.
2. You're Looking for Easy-to-Use Software
We can't stress how many manufacturing personnel we've come across that don't realize just how easy it is to implement a configurator into their business processes. Is it on the cutting edge and based on high-powered new technologies? Sure. But a configurator is actually a very simple tool to use. It's user-friendly and so simple to weave into your existing business model.
3. You Believe "Automated" and "Personal" Go Hand-in-Hand
These days, especially in the marketing arena, it's all about personalization. With configuration software, you can give your customers a thoughtful, personalized experience at the touch of a button. Who said that just because something is software-based it somehow cuts all the individuality out of a product?
We sure didn't.
4. You Want Responsive Products to Equal Happy Customers
A configurator enables you to create a product that is highly responsive to customers' needs, adapting accordingly to their preferences and ensuring that they get just what they want. Why is this a very smart way of working? Because this approach integrates your customers' knowledge about their requirements with your own know-how about your business and the products themselves to create the perfect product.
Reap the benefits of configurator software and watch your revenue increase while keeping your customers loyal.
NAV Sales Configurator
Improve your ability to accurately quote products that have multiple potential options and configurations. Create Assemble-to-Order configurations directly from quotes and orders, or create production BOMs for more complex production environments with precision using NAV Sales Configurator from Insight Works.