Onalaska, WI – December 8, 2016 -- Innovia Consulting is ending 2016 strong with increased growth, customer demand, and 8 new team members.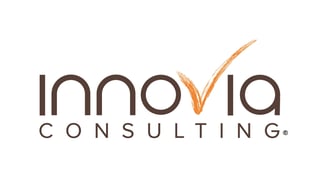 Brian Hines joined the Client Services Team as an Application Consultant. In addition to Microsoft Dynamics NAV implementation experience as an end user, Brian has a background as a VP of finance at an ink and toner cartridge remanufacturer. Also joining the Client Service Team is Jennifer Purdy. Jennifer is filling an Application Consultant role at Innovia and comes to the team with previous accounting experience. The third addition to the Client Services Team is Lisa Doran. Lisa joins the team as a Senior Application Consultant with 15 years of Microsoft Dynamics NAV implementation and support experience. The final new member of the Client Services Team is Desiree Gigear, who is joining as a Senior Application Consultant. Desiree has 15 years of experience in the Microsoft Dynamics family of products.
Bob Beaird is the newest member of the Customer Engagement Team. Bob joins Innovia as a Business Analyst with over 30 years of experience as a business executive and consulting principal.
Joining the Innovia Accounting team we have 2 new employees. Hope Hayes is an Accounting Specialist with 25 year of experience in the financial industry. Angela Orr is an Accountant with 10 years of experience in the accounting arena.
Logan Duchac has joined Innovia as a Sales Specialist for Cloud Financials. Logan has extensive sales experience. His background in logistics and call centers places Logan in a great position to help new customers get started with Innovia and Microsoft Dynamics.
About Innovia Consulting
Innovia Consulting is a business consulting and IT services firm recognized for delivering exceptional client service and innovative ERP solutions built on Microsoft Dynamics NAV. With 30 years in the business, three locations in the Midwest and hundreds of business software implementations, the company's NAV consultants have helped customers in nearly every industry and of every size – from start-ups to Fortune 1000 enterprises. For more information, visit www.innovia.com.
About Microsoft Dynamics NAV
Dynamics NAV (formerly known as Navision) is accounting and enterprise resource planning (ERP) software from Microsoft. The product is part of the Microsoft Dynamics family and is designed to improve the management of finance, manufacturing, supply chains, distribution, customer relationships, analytics and reporting, electronic commerce, and more for small and medium-sized businesses.
Microsoft Dynamics applications are delivered through a network of reselling partners, such as Innovia Consulting, who provide specialized services.
# # #
Products mentioned in this release are registered trademarks or trademarks of their respective holders.