Last night's movie was great, you turned off the ringer on your smartphone and enjoyed a great show. This morning you wake up, go through your morning routine, and pick up your phone only to see that you have missed 10 calls because you forgot to turn the ringer back on after the show. Important calls were missed because you never heard the phone ring.
In today's information intensive society, people find themselves more and more tied to their technology and devices, especially smartphones. The problem is that smartphones, as good as they are, can still have limitations. Charge limits, signal limits, or a ringer turned off and not turned back on. A great solution to help alleviate some of these issues is a Bluetooth Cellular Gateway, a simple device that offers people additional flexibility when using a smartphone.
A Bluetooth Cellular Gateway is a device that will connect to your smartphone using a Bluetooth connection and will allow you to have your calls routed to other land line phones in your home. This way, when a call comes in on the cell phone, all the phones in your home connected to the device will ring and allow you to answer your cell phone from any ringing extension. It also allows you to make calls from a home extension using your cellular long distance plan.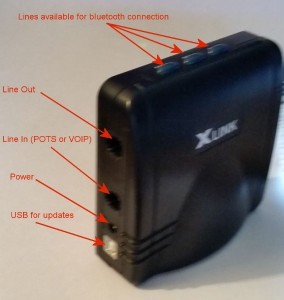 The setup of the Gateway is very simple and can be accomplished by most people in a matter of minutes. The device itself, in most cases, has a line out and a power cord. Simply connect the line out to either a telephone jack in your home or directly to a single phone or phone system that you wish to use. Plug the device into a power outlet then, on your smart phone, search for Bluetooth devices and pair it with your phone.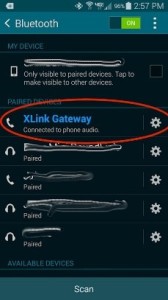 Once this has been completed, the land line phone connected to the device should have a dial tone and will allow you to dial out using your cell number. Plus, incoming phone calls to the cell number will ring on both the smart phone and the connected land line phones.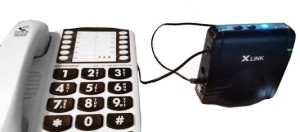 If missing calls on your cell phone is not an option, having one of these relatively inexpensive and easy to configure devices may be the solution you are looking for. The convenience of multiple extensions connecting to your cell phone means that your cell phone no longer needs to be tied to your hip in order for you not to miss your important calls.