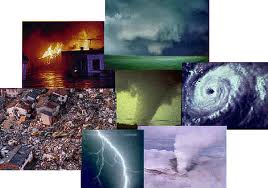 Forty-percent of businesses hit by a disaster never reopen and 25% of them that do don't last longer than 2 more years*. These are statistics that I hear at conventions all the time. Nearly every disaster recovery company pushes some version of this. It's a scary statistic if you own a company. What I've found over the years is that, while most companies have a backup plan in place, most are seldom, if ever, tested and many couldn't be restored in a timely matter if they were good.
I've looked for years for an affordable way to backup not just the data, but the complete systems. We've sold some great solutions to clients who realize the risk, but many of them see the cost of the solution and choose to gamble. Generally, what I find is the monthly cost or the initial investment for something that you might not need is just too high and so owners choose to gamble instead. With the advancements in virtualized technology, the backup and restoration process have changed dramatically over the past few years. With virtual machines, you no longer have to worry about the hardware like you did in the past. This greatly simplifies that process. VMware had site fail-over capabilities for several years already but the cost was generally too high for our small to mid-size business we serve. So when Microsoft Windows Server 2012 came out with a feature called Hyper-V Replica, I was really excited. This offered a full solution for FREE! Well…while that was true from a software perspective, a LOT of hardware was still needed for this to work. So a lot of clients were interested, but very few moved forward on this.
So when Microsoft released Azure Site Recovery just a few short weeks ago, I was really excited. This is finally something that can provide all the pieces that our clients need and want at an affordable price point. You pay a small monthly fee per server (approximately $40) and you pay for the storage space required (approximately $2/10 GB). You also have a monthly fee for the VPN connection which is about $37. So for about $137/month, you could replicate a server with 300 GB of storage to Azure. The only time you would pay for a compute cost is when you are actually testing or in a failed over state.
If this is something that interest you, let the team at Innovia know. We'll work with you to develop the best solution for your business whether it's Microsoft's Site Recovery or one of the other backup and disaster recovery solutions we offer.
*Federal Emergency Management Agency, fema.gov
http://www.ready.gov/community-preparedness-webinar-series-money-matter