OneDrive for Business vs. OneDrive
I've been asked a lot lately about OneDrive. A lot of people are upgrading to Windows 8 and 8.1 devices and they see the integration with OneDrive and are starting to ask questions. Questions like:
- What is OneDrive?
- Is OneDrive for Business the same thing?
- Why would I use this?
- Does this work with my older Windows 7 PCs?
- Should all of my users be using this?
- Can I access this stuff from my phone or tablet?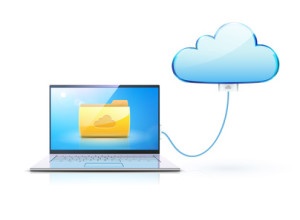 These are all great questions. I've become a huge fan of OneDrive over the past year or two. I'm often asked for files while I'm on the go. In the past, I found myself wishing I had my "other" laptop or access to my home PC. I'm sure if you travel at all for work or occasionally work from home, you've for probably ran in to this too. Maybe you've had a hard drive fail and wished you would have backed it up? With the release of Windows 8 about a year ago, I found myself realizing this is something I should be using. From that time, I've found myself with a tool that I couldn't live without now.
So, if this sounds useful the next question that comes to mind is which OneDrive is right for me? That's where it becomes a little cloudier (no pun intended). OneDrive was originally intended for home users. It's great for that. You can connect multiple machines to the "drive" and have access anywhere and anytime. Yes…even off-line if you setup the sync feature. It's all done under a Microsoft account previously referred to as a Windows Live ID. It allows for personal document sharing with friends and colleagues.
OneDrive for Business on the other hand is a storage service designed to facilitate business document sharing, either as part of Office 365 or via an on-premises SharePoint 2013 Server. The name is new, but OneDrive for Business itself is not. It was originally released as Groove 2007, then later released as SharePoint Workspace and again changed to SkyDrive Pro. None of them had much traction until SkyDrive as it wasn't easy for users to work with them.
In order for OneDrive for Business to work, it has to be installed. Typically this is done as part of an Office 2013 installation or a separate installation of the stand-alone app. Office 365 users get 25GB of space on Microsoft's servers. It's up to your administrators to determine how much space each user gets if it's deployed internally. Depending upon the configuration you can then share stuff both internally as well as with external users. The key to understanding OneDrive dor Business vs something along the lines of Dropbox or OneDrive (personal), is it's not about for providing an independent online storage folder. It's about sharing independent documents. Also OneDrive for Business supports features like versioning, content approval, and workflows. One thing to keep in mind though is that since it also supports checking documents in or out, it's important to understand that you should think about securing those PCs with encryption such as BitLocker.