Struggling to keep track of your notes?
I'm sure you're no different than I used to be. You find yourself taking notes of things to do and stuff you want to follow-up on. I used to find myself running out to the car looking for my notes I took at a client's office. Or I would call back to the office, and ask someone to dig through my desk to find some notes I took on a phone call. That all started to change when I started using OneNote. It's great. Now I can enter the notes at my desk on my PC, on the road on my cell phone, and check them when I'm at home sitting on the couch watching TV. All of this is possible with OneNote.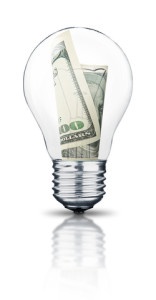 Microsoft OneNote has been around for over 10 years but historically it was always bundled with Office. But that all recently changed when Microsoft made it a free download. Microsoft also just released OneNote for the Mac. Now you can download it for Windows, Mac, iPhone, IPad, and Android devices and save your notes all in one common spot. Microsoft is also adding a features to entice people. Here's a couple that I've found that are pretty cool.
A new web clipper feature is now available for OneNote that allows users to clip parts of webpages directly into OneNote. Microsoft is creating browser extensions to allow clipping directly from the web browsers like Chrome, Internet Explorer, and Firefox.
Email Notes - Microsoft will also allow OneNote users to email notes to its service to be included in a notebook
Snap Photos - Take great looking photos of documents and whiteboards on your Windows 8 phone or tablet. Office Lens trims, enhances and makes pictures of whiteboards and docs readable, and saves them to OneNote. Office Lens is like having a scanner in your pocket. Never miss notes on whiteboards or blackboards. Always find important documents or business cards. Don't lose receipts or stray sticky notes again!
If I've intrigued your interest, what's holding you back? I've included a couple links below. One is for a video training on the basics of OneNote and the other to a quick start guide.
OneNote 2013 Quick Start Guide