Dynamics is a line of ERP (enterprise resource planning) and CRM (customer relationship management) applications that are offered by Microsoft through a network of partners, also referred to as value-added resellers (VARs). Organizations of all sizes and types use Microsoft Dynamics to run their business operations.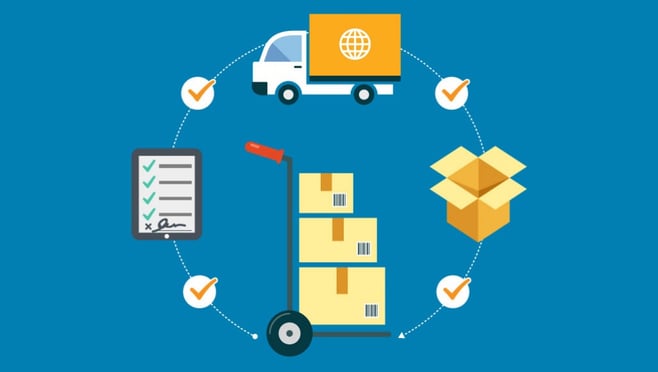 NAV (formerly known as Navision) is one of five different solutions that make up the Microsoft Dynamics family of products. Microsoft Dynamics NAV is a complete ERP solution used by mid-size businesses to better manage finance, manufacturing, customer relationship management, supply chains, analytics and electronic commerce. This post is intended to explain the strengths of supply chain analysis and management within NAV and why NAV might be the right choice for your business.
NAV vs. AX
NAV and AX are two ERP solutions in the Dynamics suite. Microsoft has geared NAV towards addressing the needs of medium-sized businesses and for situations where rapid deployment and customization are necessary. If your business needs a more effective supply chain solution, NAV may be the way to go. It is considered "easier" to implement than AX. Both solutions are a considerable investment, so be sure to do your due diligence before choosing either.
Rapid Responses
There are several features provided by the NAV supply chain management module that are of interest to any business. With NAV, you can rapidly respond to customer changes and explore new market opportunities. It will certainly help you improve you profitability by effectively managing your inventories. If your business has several warehouses, all with different processes and management, NAV can help integrate those processes and streamline workflows to improve efficiencies. Responding to things like shipping delays and low inventories has never been easier. Standardized workflows automate processes such as documentation and approval that used to be a drag on your business.
Productivity Gains
The gains in productivity from implementing NAV can be well worth the cost of the software itself. If you find yourself comparing your supply chain management to a Three Stooges skit, NAV may be the product for you. Almost any business that carries an inventory will have inefficiencies in its supply chain, and this software solution can help lessen or eliminate the pains of those inefficiencies. Matching customers with the supply on hand with NAV quickly lowers the cost of inventory and distribution for your business.
Business Intelligence
In addition to improving and streamlining efficiencies at the warehouse level, NAV helps your managers and executives rub the fog off their glasses with nice planning and reporting tools. Managers have the ability to track and plan material and resource usage over time and track that usage as well. Executives can see this data, and reporting add-ons allow for even more business intelligence research. These tools allow for quicker decisions regarding production and orders. Businesses can quickly change from slow, plodding dinosaurs to quick, agile jungle cats with Microsoft Dynamics NAV.
If you're running a mid-sized business with supply chain management issues, be sure to look at Microsoft Dynamics NAV. Buying a software solution can be a big investment, but staying stuck in the Stone Age without this software is an even bigger weight on a business. Bring your supply chain business into the 21st century with Microsoft Dynamics NAV.