Generating consistent estimates and quotes can be a roller coaster ride for make-to-order manufacturers, mainly because each job being quoted has a different set of specifications and requirements. Job Shops struggle with estimating because they don't start with knowing the actual cost of manufacturing the parts they buy or make, or they don't record those numbers in a consistent, easily accessible system. Job Shops that invest in enterprise resource planning (ERP) software have greater insight into the information they need to make better decisions and drive more profitability.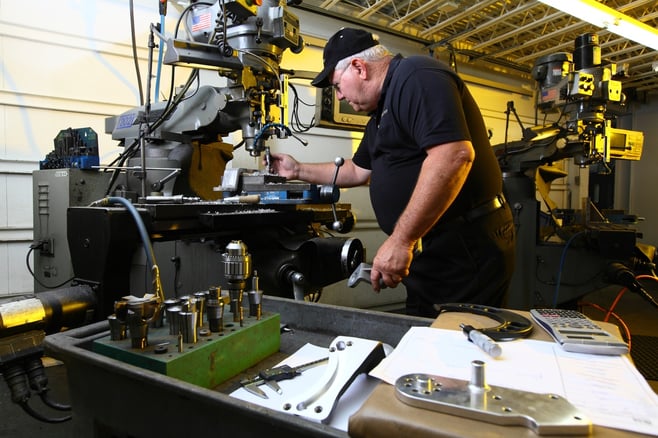 Time and time again, we have recommended Microsoft Dynamics 365 Business Central as the classic activity-based cost and estimating tool to help track and compare estimated costs to actual costs at any point in a job. Using a tool like this can be the engine that drives consistent results and gives Job Shops the accuracy, speed, and confidence they need from the time the job is estimated to the time it is delivered.
So, what does a Job Shop get from investing in the right ERP software?
How Microsoft Dynamics 365 Business Central Improves Job Cost Estimating and Profitability
Tools to create an estimate used to support a sales quote, with the ability to convert to a sales order quickly
Easily recalculate quotes when needed
Dynamically run planning and suggest job material purchases
Scheduling at shop floor level
Finite/Infinite scheduling - forward/backward - what-if - concurrent
Automated labor collection on the shop floor
Purchase material directly to the job
Purchase based on the Bill of Materials
Scrap tracking
Engineering change management
See the status of jobs by monitoring dates, activities, material requirements, and subcontractor activities within a single integrated system
Increase the accuracy of promised orders and respond quickly to customer queries about order status and delivery
Track and compare estimates to the actual cost at any point in the job
Know what your costs are on every job, every minute of the day
Access to real-time data for making better-informed decisions about your business
Contact Innovia if you're interested in learning how you can get greater control, consistent quoting, better accuracy, and increased productivity and profitability for your business.
This blog is adapted from a version of this content which appears in 2012 with updated information.