The House on the Rock was designed and built in the early 1940s. It is considered an architectural marvel and is perched on a 60-foot chimney of rock. The 14-room house is now a complex of rooms, streets, buildings, and gardens covering over 200 acres. The Infinity Room contains 3,264 windows.
In 1882 the first hydroelectric plant in the United States was built at Fox River.
The first practical typewriter was designed in Milwaukee in 1867.
Wausau is the Ginseng Capital of the World.
The American Birkebeiner, a 52K cross-country ski race between Cable and Hayward, is the largest on the North American continent.
Mount Horeb is the home to the Mustard Museum.
Noah's Ark in Wisconsin Dells is the nation's largest water-themed park.
The original Barbie is from Willows. Barbie's full name is Barbie Millicent Roberts.
The first Ringling Brothers Circus was staged in Baraboo in 1884.
Famous Wisconsinites include:
Harry Houdini, famous magician and escape artist.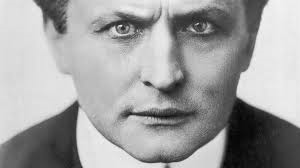 Douglas MacArthur, well known World War II and Korean War general.
Frank Lloyd Wright, America's most famous architect.
William H. Rehnquist, Chief Justice of the United States Supreme Court.
Don Ameche, actor and winner of an academy award for his performance in "Cocoon."