2020 Keynote Speakers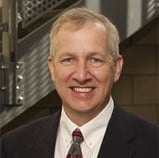 Steven R. Schmid, Ph.D., P.E., FASME, FSME
Belk-Woodward Distinguished Professor, Mechanical Engineering and Engineering Science, University of North Carolina at Charlotte
Dr. Schmid is the Belk-Woodward Distinguished Professor at the University of North Carolina at Charlotte, where he performs research and teaches courses in the general fields of manufacturing, additive manufacturing, metal forming, tribology (including micro/nanotribology), and design. He was a Professor at the University of Notre Dame for over 25 years, and has received numerous teaching awards. In 2012-2013, he was the First Faculty Fellow and served as the Associate Director for Research Partnerships at the Advanced Manufacturing National Program Office (AMNPO) at the Department of Commerce, where he worked on the design of the National Network for Manufacturing Innovation, currently known as Manufacturing USA. In 2016 he started working as the Program Director for Manufacturing Machines and Equipment in the Civil, Mechanical and Manufacturing Innovation Division at the National Science Foundation, and oversaw a reorganization of multiple programs into the new Advanced Manufacturing program. Among his awards, Dr. Schmid has received the ASME Newkirk Award, the SME Parsons award, and the SME Gold Medal. He serves on the International Board of the SME.
Dr. Schmid has co-authored 21 books or book chapters, with three more pending, and has written 91 peer-reviewed journal papers (with five pending) and over 133 conference papers and invited presentations. Of his textbooks, Manufacturing Engineering and Technology (with S. Kalpakjian) is the world's most popular manufacturing textbook (and is the 10th best-selling international textbook in Pearson history), and is available in Spanish, Chinese, Italian, German, Arabic, Japanese, Macedonian, and Korean editions, with Indonesian and Thai translations in process. Manufacturing Processes for Engineering Materials (with S. Kalpakjian), Fundamentals of Machine Elements and Fundamentals of Fluid Film Lubrication (with B. Hamrock and B. Jacobson) are selected titles of his other books.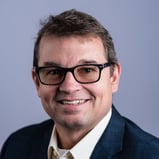 David O' Bryan
Partner Development Manager at Microsoft
David works with Microsoft partners like Innovia to develop solutions to help companies succeed in their digital transformation journey. David understands the complexities of enterprise software sales, specifically ERP and CRM, from both a business and technology perspective. As a Partner Development Manager David provides leadership focused on value selling and adherence to sales engagement methodologies that resulted in proven success.
2020 Sponsors
Designing better ways to work through cutting-edge products, premium services and exceptional experiences that enable people to reach their full potential. HR, Talent, Time Management, Benefits and Payroll. Informed by data and designed for people. Learn more at ADP.com

Avalara
Avalara helps businesses of all sizes achieve compliance with transactional taxes, including sales and use, VAT, excise, communications, and other tax types. The company delivers comprehensive, automated, cloud-based solutions that are designed to be fast, accurate, and easy to use. For more information, visit www.avalara.com.
ChargeLogic provides PCI-validated payment/credit card processing software and subscription services to companies using Microsoft Dynamics enterprise resource planning (ERP) software. ChargeLogic enables businesses to: Securely accept credit card and other electronic payments from within Microsoft Dynamics; Integrate ecommerce websites with Microsoft Dynamics in a PCI-compliant manner; Deploy omnichannel payments integrated with Microsoft Dynamics in all sales channels including retail, mail & phone order (back office), e-commerce, and mobile; Provide accurate shipping rate quotes at the time an order is placed with ChargeLogic Shipping software.
Dynamicweb's All-in-One platform combines CMS, E-commerce, PIM and Marketing capabilities to create powerful customer experiences across all channels. Their solution fully integrates with all Dynamics ERPs since 2009. Today, thousands of businesses around the world run more than 12,000 websites with Dynamicweb.
EazyStock is a cloud-based inventory optimization solution for small- to mid-sized businesses. Integrating with your existing NAV or Business Central ERP, EazyStock automates your inventory management to reduce excess inventory, increase your service levels and save both time and money. Built on Syncron's powerful platform, EazyStock is the perfect solution for wholesalers, distributors, manufacturers and retailers looking to optimize their inventory management with features such as automated demand forecasting, replenishment execution, multi-location planning, seasonality, supplier management and more. EazyStock is powerful inventory optimization – made simple.
eOne Solutions is a leading author of innovative "no-code" tools for Microsoft Dynamics 365, Business Central, NAV, GP, CRM, SalesForce, and more. Trusted by over 20,000 companies globally, eOne provides configurable and scalable solutions that allow companies to increase efficiency, say yes to specific requirements, and future-proof integrations. Learn more: www.eonesolutions.com
Equisys, developer of Zetadocs for NAV and Microsoft Dynamics Business Central, provides electronic document management and expense management software that helps small and mid-market businesses become more efficient by eliminating paper-based processes and the use of unstructured network folders. The Zetadocs® product suite directly integrates with accounting and enterprise resource planning (ERP) systems to handle the archiving of documents within NAV and Business Central records while also providing electronic batch delivery of business documents such as invoices. As a Microsoft Gold ISV, Zetadocs streamlines business processes by removing tedious manual procedures while helping companies improve their customer service and retention.

Insight Works is a global leader in productivity solutions for manufacturers, distributors and supply chains, offering end-to-end software applications ranging from procurement and warehouse management to manufacturing and shipping. Dynamic 365 Business Central solutions include mobile warehouse data collection, shop floor data collection, inventory management, integrated shipping, scheduling and more. Insight Works is a Microsoft Gold Certified Partner. They are recognized as one of Canada's fastest-growing businesses. The organization is headquartered in Canada and boasts a European presence in the Netherlands and remote offices in the United States. Insight Works products are distributed by a global network of Microsoft Partners including Innovia.
Insight Works Products include:
Visit www.dmsiworks.com to learn more.
iSolutions Payments is an expert at finding the most simple and effective solutions to help your company navigate the confusing world of credit card payments. With iSolutions, you can accept card payments right inside of Microsoft Dynamics without the need for additional software or gateway accounts. It takes just minutes to set up, provides PCI compliance, and we even have next day funding with Level 2 and 3 processing, ensuring you get the best possible rate. Our all-in-one platform provides seamless integration and cutting-edge security to help you run your business better.
Insightsoftware's products —now including Jet Global's reporting, analytics, and budgeting solutions —are easy to install, use, analyze, and trust. With real-time integration to Microsoft Dynamics, our solutions automate and accelerate financial and operational reporting processes, leaving your customers more time to focus on analysis and effective business decisions. Empower your team with self-service access to reliable information in Power BI and Excel so they can make better decisions without relying on IT or knowing the underlying data structures. Visit www.insightsoftware.com/jet and discover why over 25,000 companies trust Insightsoftware and Jet Global to help their customers make business sense of their data.
Lanham: Your single source for supply chain solutions and services. Every day more than 120,000 professionals in 21 countries depend on Lanham for supply chain productivity. Lanham's software suite offers demand planning, EDI, shipping & receiving, container tracking and warehouse management – all with the user interface you know and data easily accessed in your database. The suite is designed to work together, so you can start anywhere and grow, based on your needs. Providing many options, Lanham software is available inside NAV Perpetual and Subscription licenses, or in any Microsoft Dynamics 365 Business Central license, and is complemented with implementation and support through Lanham when needed.
NAV Payroll is the truly integrated Microsoft Dynamics NAV payroll solution designed from the ground up with one goal in mind, simplicity. A pay period can be run and posted with just a few clicks of the mouse, and the posting setups are flexible enough to handle any payroll requirement. NAV Payroll delivers exceptional visibility into payroll expenses and how they impact your company's profitability by item and/or customer. And our new payroll app 'Primo Payday' delivers all of the same integrated functionality for Microsoft Dynamics 365 Business Central users. If Microsoft NAV or Business Central is your ERP system, NAV Payroll is your payroll solution.
Nodus Technologies specializes in electronic payment processing, customer payment portals, and cloud payment solutions for Microsoft Dynamics. Our expertise assists organizations of any size and industry with achieving PCI compliance while automating accounts receivables, expediting funding, and improving the customer experience. Nodus, now a division of EVO Payments, offers in-house payment processing to provide merchants lower processing rates along with a one-stop location for all of their payment processing needs.

ProCat Distribution Technologies helps hundreds of small to mid-sized warehouses across the United States with barcode scanning software. PickRight, our order picking solution, has proven to achieve 99.9% order accuracy and a 90% reduction in customer claims. Picker productivity increases between 20-40%. PickRight does not require a WMS so implementation is fast and easy. Deployment occurs in one pick area at a time for minimal disruption to operations. With an expansive reporting suite and real-time label printing, PickRight makes warehouses paperless. PickRight easily integrates with all ERP systems and can be scaled up as your company grows. 100% ROI is achieved in less than one year.
Your business is evolving. Your systems should evolve too. Achieve your goals more successfully with Prophix's innovative Corporate Performance Management (CPM) software. Improve profitability and minimize risk when you automate repetitive tasks and focus on what matters. Budget, plan, consolidate and report automatically. Whether in the cloud or on-premise, Prophix supports Dynamics NAV and Business Central with a platform that flexes to suit your strategic realities, today and tomorrow. For more information contact your Innovia Account Manager to learn more about Prophix.
We are driven by our vision of empowering you, our customer, with software solutions that help you optimize your operations, grow, and lead in your sector. Our team of passionate technology experts works at anticipating potential problems our customers may face and provide easy-to-implement and use solutions that help them stay ahead of the competition.
TrueCommerce is the most complete way to connect your business across the supply chain, integrating everything from EDI, to inventory management, to fulfillment, to digital storefronts and marketplaces, to your business system, and more. To stay ahead in today's dynamic global market, companies need to be able to do business in a lot of different directions at once. For decades, TrueCommerce has helped businesses be more connected, more supported, and more prepared for what's next. That's why thousands of companies – ranging from start-ups to the global Fortune 100, across various industries – rely on us. TrueCommerce. Do business in every direction.